Uh Oh! Danger Zone: "She Doesn't Need or Want To Come"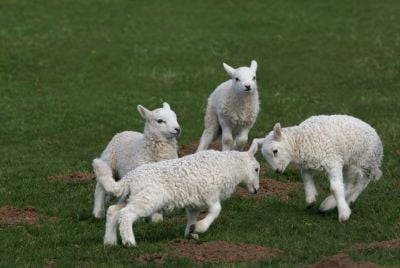 Here's a letter from a follower that may be helpful for your situation. See if it rings true in any way for you.
Dear Sloane,
I'm more interested in exciting her, turning her on, and pleasing my woman to the point of her complete orgasmic abandon and pleasure than anything else.
We already have an excellent relationship, are soul mates, very close and compatible, and we're having sex about 4-5 times a week.
I just want to see her more into her pleasure, and about 80 % – 90% of the time, she likes penetration, but doesn't want / "need" to come.
I'm working on some things she had mentioned before about me, that will bring back her passion, as well as she is peri-menopausal and just received some testosterone cream from the Doctor.
Thanks,
M

P.S. Do do ever burn CD's and sell them? That's my best way to learn.
Hi M,
Thanks for writing to us.
I would say, just in reading this limited information you've supplied below, that it might actually be a difficulty for your woman to achieve consistent orgasm if she is communicating that she doesn't "want/need to" come every time you are intimate.
In my experience, a woman would prefer to come every time she's intimate, and come many, many times at that. That is not just my personal experience, that is my understanding as a professional, and the opinion of the sexual experts that I work with all over the country. (see David Shade's – leading sexual expert- opinion below as well.)
As long as she doesn't feel the pressure and it occurs easily and naturally without it being a "goal" that puts pressure on her, she can be multi-orgasmic. Perhaps your ability to give her or her ability to have an orgasm or a few orgasms is not as easy as she'd like it to be.  I'd explore this subject with her and get to the root of it.
What if it's merely a technique issue and she's just being kind so that she won't hurt your feelings?  (It can be a myriad issues including shame, guilt, abuse, hormones — there are many — find out what hers are.
If she's having you penetrate her and she is not able to achieve an orgasm, you might want to start with the genital massage stroking techniques of Expanded Orgasm. This can "wake up" her orgasmic potential.
Expand Her Orgasm Tonight gives you plenty of "Sandbox" dates where you can safely try and experiment together having her enjoy being multi-orgasmic.
My personal experience was that I could not orgasm from penetration without a vibrator until my hubby and I stared our Expanded Orgasm practice. As I started to have multiple orgasms from genital stroking I became generally more orgasmic and then was finally, at 47 years old, able to have orgasms from intercourse.
Now I have multiple, ejaculatory orgasms from intercourse and I love, love, love sex. I am also peri-menopausal and it's a total MYTH that women going through menopause have a decreased sex drive. Menopause doesn't decrease sex drive. Hormone fluctuation, feeling the aging process, limiting beliefs – THOSE decrease sex drive. Your woman can have the best sex of her life, as can you, going forward. It's a never-improving sensual opportunity, if you view it that way and put attention on it.
It's a stair-step process.
You must be kind to each other and patient.
I recommend Dr. Patti's program, Expand Her Orgasm Tonight and here's why…
There are 21 Erotic Play Dates that teach you how to give your woman an expanded orgasm experience. If you buy it, try it and it doesn't get you both to the next level of skill and pleasure, we'll gladly refund your money, even beyond the 30 day trial period.
Also, much of it is in audio. You should both read the eBook and Play Date "Manual," AND there are excellent audio coaching sessions that are tremendously valuable part of the teaching:
Dr. Patti's Expand Her Orgasm Tonight product downloads right to your computer. It consists of a main book, a "Master Practices Guide" with 21 sizzling nights of erotic experiences and fun practices that give you hands-on learning with your partner.
And you get tasteful audio and video tutorials that show you exactly what to do, just like if you were in a personal workshop with Dr. Patti.
Dramatically Enhance Your Relationship, Your Intimate Connection, And Your Entire LIFE
The Expanded Orgasm 21-Day At-Home Discovery Program is the core of the program and is organized into three cycles that ensure you learn the information from three very potent perspectives: body, energy, and awareness. It's powerfully structured to fully engage you – and your partner's – whole being.
The unique and powerful mindset and skills you'll learn in this book will skyrocket your ability to give and receive deep and prolonged orgasmic delight. Patti reveals everything.
Video Essentials of the "Three Opening Strokes" smoothly launches both of you into your Expanded Orgasmic journey, and the exact technique to locate — and stay on — her "favorite spot."
The Manual – Master Expanded Orgasm Practices is crafted to get the master lover's skills "into your bones." Experience these playful lab sessions, to be transformed as a lover forever!
Video  – Dr. Patti's Expanded Orgasm "Fireside Chats."
Video  – The Master Stroke Video With Explicit Fingering Technique Close Up Yoni Photos and Voice Over With Daka Raj.  Daka Raj tells you, step-by-step, exactly where to touch and how with his own personal, detailed explanation of how he does his women.
8 Audio Lessons — in mp3 format — Illustrate and Expand on the eBook.
Patti shares the techniques for your Expanded Orgasm practice—illustrated with stories and revelations.
Audio Lesson 1 Expanded Orgasm—What Makes It So Wonderfully Special?
Audio Lesson 2 Dr. Patti's Journey into Expanded Orgasm… I reveal how I learned to replicate this profound pleasure and identify exactly what it takes to teach you to catapult into orgasmic mastery!
Audio Lesson 3 What You Can Expect From The EHOT Program The quickest path for both men AND women to ecstatic pleasurable orgasmic connection, why I focus on learning by manual orgasmic stimulation, and how to recognize and surmount challenges.
Audio Lesson 4 Amazing Tips for Men This is for the guys (but ladies love it too!)…. Learn what the techniques and experiences are like for men… how he can boost his competence and confidence… and truly gratify a woman.
Audio Lessons Guided Sensual Meditations 5 – 8 Guided Sensual Meditations get you started having amazing dates.
PLUS Amazing interviews that share the secrets of giving and receiving…
How Men Can Become Great Orgasmic Providers through Taontric Massage
Dr. Patti on the Secrets of Self-Loving and Orgasmic Opening
And, how to send your lover into ecstasy and over higher and higher edges!
The Art of Doing a Woman
The Art of Taking a Woman Over the Edge
You can see that there's a great amount of audio, and some video along with the ebook and manual. We are adding new stroke technique videos to EHOT soon too.
Here is an excerpt from David Shade's "Masterful Love MANifesto" from our upcoming Seduction Summit program:
A masterful lover has empowering beliefs because he sees the truth in reality. For example, he sees the truth that women are actually very frustrated because they are sexually unfulfilled and this is an absolute truth. Most women go for decades having intercourse but never an orgasm and intercourse, while their man has an orgasm every time.
Now just imagine if the tables were turned, just think about how frustrating that would be. Most men cannot even comprehend. He understands that most women most of the time are sexually submissive creatures. The woman is waiting for her man to initiate. She cannot initiate, she's sexually submissive, and thus she is only fulfilled when her man leads and only to the extent that her man is capable of leading her. She is actually the one whose fulfillment is dependent on the other.
When men complain that they can't find the g-spot the real problem is that they're not commanding respect. He's rubbing the right spot but it ain't doing anything. The masterful lover knows that any woman is capable of having vaginal orgasms in intercourse. All women are born with a vagina and a brain, they're all perfectly equipped to have vaginal orgasms in intercourse.
Remember, if a man is not giving his woman vaginal orgasms in intercourse he has nothing. Eventually she will feel like an instrument for his masturbation and really that's exactly what's happening. The masterful lover is absolutely going to get vaginal orgasms working long before there is intercourse. In fact he's going to get heightened responsiveness all together working long before there is intercourse, and I'll get into that shortly. Now lets move onto sex. The masterful lover understands that it's not about getting sex; it's about obliging her need for really good sex.
It is an empowering perspective. And actually it's truth. Because female sexuality is entirely mental, the masterful lover will concentrate on the all-important task of leading her mind. Given that, her body will follow. Now to explain what I mean by that, understand that when a woman's genitals are being stimulated the signal travels up to the brain, but once in the brain that signal might be muted or deflected by any number of sabotaging thoughts. But instead you want that signal to be magnified and to enlist increasingly more parts of the brain and to build to an orgasm. The masterful lover will give his woman an orgasm using only her mind long before he touches her genitals. This massively ramps up her responsiveness.
With love,
Sloane Fox
Discover more how to make your woman come in multiple ways, download our FREE eBook!