"You Seem So Cold. MONEY MONEY." Just the Opposite!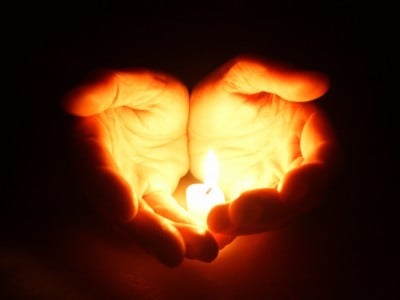 This is a real email thread from a customer on my mailing list.
He wasn't clear who I was or what we did and he was also upset.
I can imagine he's not the only one, and I wanted you to see my response so you too might get a better idea of what we do here at Personal Life Media.
—–Original Message—–
From: [email protected] [mailto:[email protected]]
Sent: Saturday, January 01, 2011 2:50 PM
To: [email protected]
Subject: Re: Lord of the Brings… Why It's A "Trilogy"
You seem so cold .  MONEY MONEY . How bout a call for help???  Do you know how 2 help?
—- Sloane Fox <[email protected]> wrote:
Hi "NameSupressed,"
This is Sloane Fox. I work with Dr. Patti at Personal Life Media.
Your email seemed a little frustrated with us.
We are far from cold, once you get to know us.
I'd be pleased to help you.
What can we do to support you, dear?
Sloan
On Jan 2, 2011, at 4:06 PM, <[email protected]> wrote:
I am wondering what it is you do? Can you explain, without a cost factor.  I wood like some help, ok. Thank you for your note. Happy new year, by the way.
On Jan 3, 2011, at 8:11 AM, —- Sloane Fox <[email protected]> wrote:
We publish online training programs for your Personal Life.
You can see them all at http://members.personallifemedia.com
We focus on teaching our customers personal goals, personal value systems and advanced sexual communication and techniques.
We offer free reports and free email newsletters that explain much of our work and serve to educate our prospective and current customers.
We also promote other online training programs from personal friends whose programs compliment our product offering.
Within each of our online training programs, like Expand Her Orgasm Tonight or Female Liquid Orgasm or Seduce Her Tonight or Speak Up with Power and Influence we have a forum in which members can post their questions and our experts and other customers on the journey together can answer and talk among themselves.
The reason that I asked what your problem was, NameSupressed, is that you seem very frustrated and as the Ambassador at Personal Life Media, it's my job to take care of our customers and see if there's anything that we can do to help them.
So, the net of this is that we sell information and training and in doing so, we try to connect at a human level with our customers because we care and we like to help.
If your problem is outside the scope of our expertise, we'd be the first to say so.
Hope that helps.
Happy New Year.
Sloane