"Hours of Orgasms" Maverick Masterson Series Part 1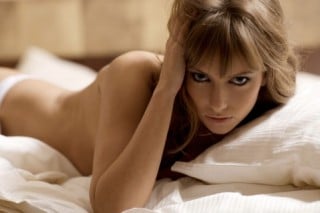 [This interview is appropriate for both men who are dating AND married in relationship.]
At 82 years old, Ray Vetterlein told Maverick he didn't start getting really good until he'd given 300 women Expanded Orgasms.
Listen to part one as Maverick explains in "regular guy language" what an Expanded Orgasm is, how he likes to give "hours of orgasms" to many women. The stories of different experiences he's had with all kinds of women are fascinating!

Can any man do what Maverick does? He says he's not special, any guy can learn, and it's not that hard.
Find out the markers or guideposts he uses to know how to approach any individual woman and understand where she is in her orgasmic capability, her experience and her arousal.
Discover how Maverick classifies women's orgasmic potential and ways he categorizes women.
Learn how Maverick got started giving women DO Dates and why his girlfriend lets him have DO dates with other women.
When women have deep emotional releases from these kinds of orgasmic experiences, learn what Maverick does.
Core Concepts from this interview:
20 Reasons Why Expanded Orgasms Make Your Relationship HOT n' Juicy
Zone Theory [Paid Program]
Penis Pivots and Hip Drops [Intercourse Technique]
Dating Multiple Women With Integrity
With love,
Susan Bratton
Learn more about female orgasms, get our free eBook below!