Sensual Texting, Polarity, Dating Multiples and Multiple-O Webinar [Weekly Digest]
This week the conversation centers around sensual texting and why it's the perfect medium for romance.
If you're not currently texting your lover(s), you are missing the opportunity to…

LEAD her mind,

AROUSE her body all through the day,

put your attention on her REMOTELY,

and give her the erotic communication she CRAVES.
Get Sloane Fox's new eBook, "Sensual Texting"  Over 135 pre-written classically romantic, flirty, naughty and downright dirty texts women love to receive. [FREE Gift with Purchase]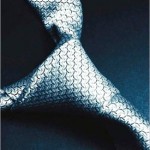 Speaking of erotic communication…
Have you heard about "50 Shades of Gray?" The new gangbusters erotic romance novel everyone's reading?
Erotic romance.
That's what women want from their lovers.
And you can satisfy her desire for passionate prose with a few taps of your fingers.
Romance novels are the grist of female fantasy.
She wants to be POSSESSED by her lover,
TAKEN by her lover,
MADE TO SUBMIT to the ecstatic pleasures of her body.
Most women, especially strong, powerful women, want to be DOMINATED by a powerful man in the bedroom.
That's why I recorded a 25 minute audio about:
POLARITY. <=== Listen Free And Pass It Along [AUDIO]
The magnetic attraction of masculine/feminine…
Use it to your advantage and rock her world, and her
world and her world too.
What I mean by repeating "her world," is your masculine energy can attract multiple women who want to experience A REAL MAN.
That's why I featured the "Dating Multiple Women" video from my friend, Joshua Pellicer.
Are you a serial monogamist…
Dating one woman at a time?
Big mistake!
Being polyamorous means variety, experience, control, power, and all the sex you want without being tied to the same woman.
You are doing yourself AND your girlfriend a serious disservice if you're not ethically dating multiple women while you're single.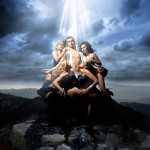 NO DRAMA: How To Date Multiple Women <=== Watch This Video
And you're going to have to service your harem
<smile> so you'll need this.
Gabrielle Moore, Sloane Fox and Tallulah Sulis
lock luscious arms to give you detailed strategies for
making her come, over and over and over.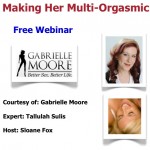 There's a TON of free, helpful information even the experienced
lover has never heard:
- You Were Designed For The Wild Goose Chase To Find Her Moving "Spot"
- Unlocking Her Body's Natural Wisdom For Deeper Intensity
- What To Do When Her Energy Drops During Lovemaking
- Anatomy: How To Stroke Each Part For Maximum Sensation
- Stringing Strokes Into Patterns and Creating A Stroke Portfolio
When you sign up ===> http://keephercoming.net/webinar you'll also get a  replay link you can watch at your convenience if you cannot make the 6pm Pacific event.
To recap, we talked about the value of texting, why you want to date multiple women simultaneously and how to give her more and better orgasms each time you touch her with your manly-man demeanor using polarity. HOT!
That's a darn good week of wisdom, advice and new ideas.
Let me know what you liked the best and how we can support you by commenting below.
And as always, we appreciate you sharing these blogs posts with friends.
With love,
Susan Bratton