Diva Tantrums. The New Normal?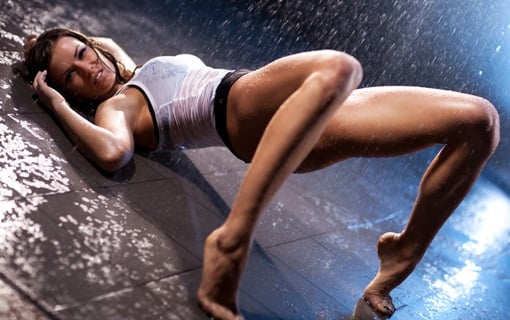 Why Robert Didn't Get To Make Love To Karen
Why Tom Didn't Get To Make Love To Lisa
Hi Dr. Patti,
You seem to hear more and more these days women saying physical relations are important to them in a relationship.
I guess it just goes without saying that most men already feel or believe that.
My question for you is when a woman says that, does she mean the broad scope of what could be considered sexual? Things like affection, showing your lust for her, sensual touch, lovemaking that isn't "goal" our "outcome" oriented, oral/manual, Tantric massage, etc.
Or do they mean the actual act of intercourse and frequency of it?
I believe it is more the former than the latter but I was curious of your take.
For instance, I believe that a woman would find it fulfilling and satisfying that over the course of say a week her man gave her a massage one day, a DO date another, only oral or fingering another, shower together, kissed her passionately, "took" her passionately another day and maybe over the course of that week, actual penetration happened three or four times.
I'm not saying this has to happen just over one week, or over the course of two, or a specific time period, but I think you get my point. That when she makes the statement sex is very important in a relationship, it embodies all these things related and not specific amounts like intercourse 2 times a day, 5 days a week.
Just curious for your thoughts.  Thanks for your time.
Vin
Hi Vin,
Every woman is different, so using my easy, "4 Keys to Seduction," will help you zero in on exactly what each woman prefers in any given moment.
These two stories show you what happens when you guess wrong:
Why Robert Didn't Get To Make Love To Karen
Why Tom Didn't Get To Make Love To Lisa
Stop guessing and discover this model you can use forever, on every woman, with tremendous success.
Overall, women know it's healthy to have great sex and they want a solid, sensual, sexual relationship with a man. I think you know exactly what to do to offer her these kinds of menus, Vin!
Warmly,
Patricia Taylor
(singles click here: Date Playmates and Models Expires tomorrow!)