Erotic Adventures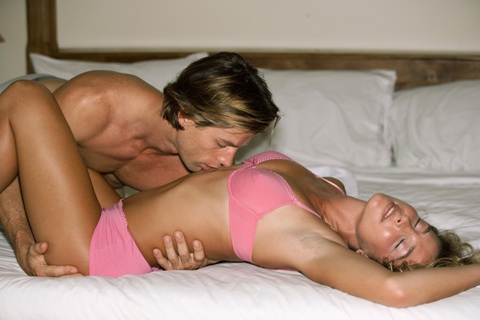 Sheila told me, "I just want HIM to take charge."

"I want him to pull me up off the sofa, switch off the TV,  and hold my hand as he escorts me to the bedroom.

If he has the bed made up, late slow, heat on, oil warmed and he just starts kissing me as he undresses me, I get wet almost immediately.

I love when he undresses me, kisses my body and demands that

I lay down with my ass in the air.  He does't ask. He tells.

Very "50 Shades."

He starts massaging me and telling me what he's going to do with me.

I love sweet dirty talk.

I don't want to think.

I want to feel.

When he has a plan – he wants to massage, then kiss, then suckle my breasts, then go down on me, then do 69,
then finger me, until I impatiently ride him when I can't stand waiting anymore.

I have to do what he says.

He gets me so hungry when he controls everything.

When I don't have to ask – I am given, my body is moved around by him, I am his toy.
If you want to discover the subtle nuances of controlling her, of taking her on an erotic adventure like this one, Tallulah's "Erotic Adventures" section of Revive Her Drive is a way into that knowledge.
Women Crave Erotic Adventures,
Sloane Fox