Last As Long As You Want (Destroy Premature Ejaculation)
Most women won't admit it, but it's a big problem. The sad truth is, if you come too early, that makes it very difficult for her to have an orgasm.
If you've ever come earlier than you've wanted to, listen closely. In the second installment of our Ejaculatory Freedom series, Jim and I cover a whole range of phenomenal tips to help you last longer.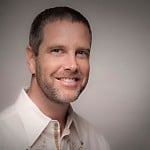 Jim Benson is an internationally renowned sex educator, internationally acclaimed trainer of Sky Dancing Tantra (the best known Tantric lovemaking brand in the world) to other teachers, a Personal Life Media Sex, Love & Intimacy Coach and expert on male erectile empowerment. ra teacher in the world and Master Coach of the Revive Her Drive Mastery Coaching series. Jim truly is the best of the best.
In this recording, you'll learn:
– Why you're biologically designed to come quickly and how you can reverse your urge to ejaculate more quickly than you'd like to.  Last as long as you want.
– Precisely how much foreplay you need before she's wet enough for penetration. Tip: don't have sex before this!
– The magic of relaxation during sex for increased stamina and a simple mental switch you can use to quickly relax.
– An easy way to slow down your arousal, so you can both enjoy sex for longer.
– A detailed breakdown of premature ejaculation, its causes and its best cures.
– A lot more!
Listen Now:
Right Click On The Purple Button to Download the Free Interview To Your Phone Or Desktop

Here are the other links for the Ejaculatory Freedom series: