Cliteracy [Funny Video]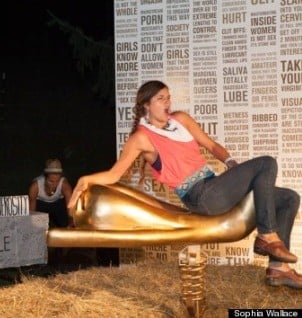 Artist Sophia Wallace created a giant gold clitoris to ride like a mechanical bull.
What's cool about this is how you can really SEE the whole clitoral "system" in this video. You can see the tip of the clitoris (glans) as well as the bulbs that wrap around the vaginal canal. And you can see the two little legs (crura) that fly out from the sides.
Watch the video here: