Ending Erectile Dysfunction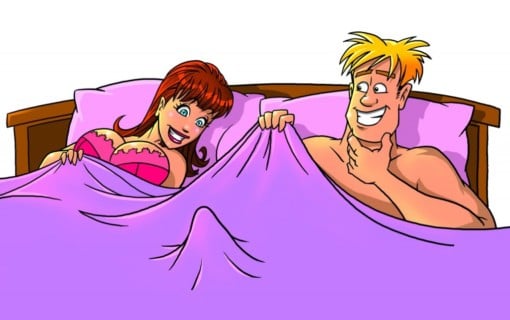 If you landed on this page, chances are you're facing the single most common and important sexual issue for men — Erectile Dysfunction.
Here is a trove of information
"How can I make my penis get harder?"
"I can get hard but have trouble ejaculating" 
"Why can't I stay hard?"
"How can I make her come if I can't get an erection?"
"I want to last longer in bed, but how?"
Nine out of ten men have asked these questions sometime in their lives.
And because I want you to take care of your pleasure pole, I'll introduce you to programs that I trust to help you with this crisis.
Take a tour and see which program suits you best.

"Multi-Orgasmic Lover (The Stamina Secret)"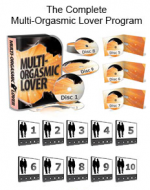 Written by Jim Benson, he's an internationally renowned sex educator and we're lucky that he graced us with his knowledge on erectile dysfunction and sexual stamina issues through our Ejaculatory Freedom Series.
So you see, Jim is 'the' expert, so we're guaranteed his program, "Multi-Orgasmic Lover (The Stamina Secret)" is packed with information, secrets, and techniques on finally putting an end to ED.
The program tackles not just getting hard, but staying hard, ending premature ejaculation and increasing your stamina in general. Jim also helps stair-step you to male multiple orgasm – orgasm without ejaculation.

" Testosterone Rewind" -  If you are experiencing low desire or weak erections, it could very well be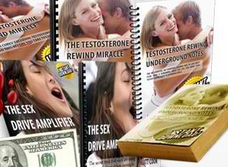 that you're low in testosterone.  If you're low in testosterone, you can supplement it and have more energy, better erections, more desire, more muscle strength, and more muscle mass. Here's an option called Testosterone Rewind from Matt Cook that shows you what to do to actually regenerate your own Testosterone without supplementation. If you've been dying to to deal with your T levels, this program is what you need.
For more information on Testosterone Rewind READ THIS

"Raging Sexual Confidence" - How can you have great sex tonight even if you have difficulty getting hard or staying hard? This free class from Matt Cook will show you how.
Discover SOLO and Partner Activities That Increase The Sensitivity Of Your Penis.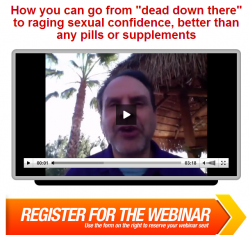 Here's a summary of what's covered:
* How to regain the maximum pleasure you can have, more than you've experienced for years, perhaps decades
* The big myth all men are told that is killing their performance
* The steps to building up male hormones that get instant attraction from ready and willing girls
* How can you have any woman you're with have multiple Os even if you haven't been with a woman for a long time, or haven't successfully had great sex…
* How can you have great horizontal action tonight even if you have difficulty getting or staying "at attention"…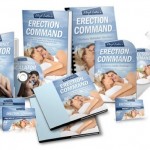 "Erection By Command" - Created by Lloyd Lester, it's a professional guide designed to help men who suffer from erection difficulties by re-conditioning the mind and body for instant arousal and erection.
It sets itself apart in the male sexuality field by offering a unique, safe, and proven "mind- and body-based approach" to fixing ED. The instructions are simple, concise and easy to follow you will find its almost impossible not to achieve an erection.
Check out our review of this program! Click << HERE >>

"Big Bang: How to Last 30 Minutes, Stay Hard and Blow Her Mind"  Designed by Matt Cook,  it provides non-medical solution to overcoming ED.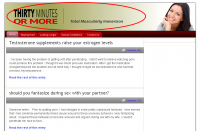 The video series will help you get rock hard erections through regaining your natural sensitivity.
And a plus, it uses a discrete system so your identity when you order is kept anonymous!

"ForeverMan" - Created by David Van Arrick. This special program is developed to train you to program your mind and body to last longer.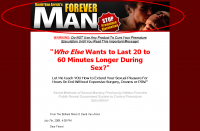 For this to work, one has to be 100% committed because you have to allot a portion of your time for 1-2 months to see results. But hey! Guaranteed results await your efforts!
A therapist and sex coach, David Van Arrick was also interviewed for 'Sexual Sticking Points' module of Revive Her Drive, and he is soo brilliant the interview is loaded with information on penis enlargement and premature ejaculation.

"Penis Growth Guide" -
If you are a bit dissatisfied with your penis size,  stop fretting.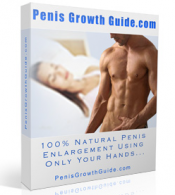 Penis Growth Guide is about natural methods to enlarge your manhood.
It provides step by step guide in 'training' your penis muscles that'll give you longer and thicker penis.
This will give you stronger erection during sex.
More on Penis enlargement <<<HERE>>>
Erectile Dysfunction is a thing of the past.
Forget about creams and pills because there are natural, safe and effective ways to ending ED.