DELETE. DELETE. DELETE.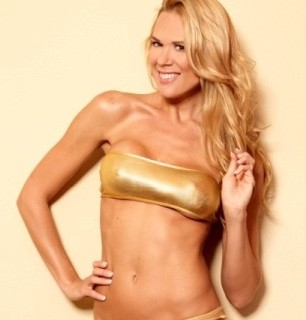 Get Your Best Girlfriend – Lover – Wife – Soul Mate Guaranteed [Singles Only]. Find, attract and inspire ONE AMAZING WOMAN in your life. More info below.
DELETE?
That's the sound of your future "best girlfriend ever" deleting your email on xyz dating site.
Grrrrr…
It sucks when you don't have at least one really great girlfriend around whom you feel comfortable being yourself.
Accepted. Appreciated. Adored. Someone who loves you for exactly who you are. A cutie you can show off at holiday parties.
There is not only someone out there for everybody, there are MANY women who dream about you being their knight in shining armor.
In today's day and age, landing the woman (or man!) of your dreams comes down to "marketing" yourself well online. Letting her know you are out there waiting, with open arms. Separating yourself from those lame dodo heads who send her stupid emails. DELETE.
Positioning yourself in a way that is intoxicating to her. Drawing her to you like bees to flowers.
There is one man who can get you a the best girlfriend ever, in the easiest, fastest way possible. And he's having a complimentary webinar stuffed to the gills with great advice you can use to get a girlfriend, guaranteed.
On December 5th at 6 PM sharp, PST, my very good friend, the wicked smart Adam Gilad is hosting a special FREE webinar called "The 3 Steps To Get An EXTRAORDINARY Girlfriend."
You may know Adam already as the master of online dating success or from ABC's "How to Get the Guy."
Well, now he has taken his five years of research and experimentation and we will show you how to achieve a very specific kind of SUCCESS…
This webinar is for you – and only you – if you are determined to find, attract and inspire ONE AMAZING WOMAN in your life.
A woman who will support you.  Encourage you.  Love you.  She'll have your back by day and warm your whole body at night. THAT kind of woman.  THAT kind of girlfriend.
In this webinar, we'll show you how to make her DEVOTED to you…
– Why you need to do the "opposite of pick-up" (bummer, you'll need to put your furry hats and goggles away)
– What are the 3 Key "filters" QUALITY women use to identify truly good men
– How to electrify her interest from the first 30 SECONDS – and BUILD attraction every day thereafter
Maybe you can get a girlfriend by the holidays and I'm SURE you can get one for 2014.
I cannot recommend anyone better who knows what it takes to spot and attract a quality woman, and how to be the man she's looking for.
Trust Adam. He is the world's leading expert on getting an amazing woman into your life. Take the time to watch the webinar.  Keep an open mind and give it a chance.
Register for this webinar RIGHT NOW, please! And put it on your calendar and set an alert to remind yourself.
Do this for YOU, Sweetie.