Let Her Know What She Can Do To Improve Your Relationship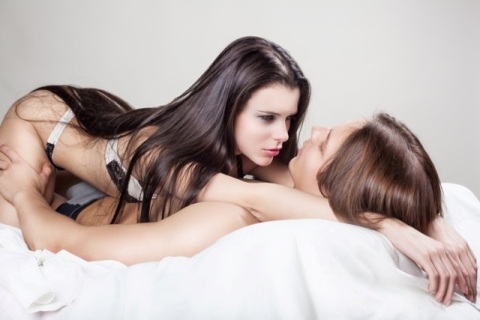 For her to want to give you lots of physical intimacy all the time and be deliriously happy with you as her man — THIS is exactly what you need to do.
If your partner isn't meeting all your needs…
If you want to turn up her desire and passion…
If you're wondering if this is the relationship for you…
If you're feeling things are good, but just not great…
Or if you want inspiration for deeper intimacy. . .
I highly recommend you tune into The Passion Evolution Summit: Unlock the Keys to Lasting Love, Relationship & Sex.
Let's face it: If you did, you'd be getting more and better sex, all year long!
It's not often that men tune into interviews about bettering their relationships, and frankly, most guys need to.
This tele summit is full of vital information for men on increasing passion, turning up the sexual heat, and giving a woman what she craves from you as a lover.
I can say in all honesty, if you dedicate a little time to these enlightening interviews, you're going to have a much happier, fulfilled and satisfied woman in your life and in your bed!
Get ready to discover mind blowing new ways to expand as a lover and to give and receive more love.
Join me at The Passion Evolution Summit — an online zero cost telesummit* focused on lasting love, satisfying relationship techniques and highly-erotic lovemaking!
I'll be speaking on "The Higher Game: How To Get Your Partner To Give You What You Want" along with:
18 Top Notch Speakers including John Gray, Marci Shimoff, Carol Allen, Raphael Cushnir, Susie & Otto Collins, David Van Arrick, Robert Glover, Sherri Nickols, Judith Ansara & Robert Gass and many more…
For the first time ever, I'll be walking you through my Relationship Values exercise so you can explain to your partner exactly what she can do to make your relationship AWESOME for you and you can give her the relationship of her dreams.
I've never before spoken on this subject in public, saving it only for my Revive Her Drive customers.
This is my secret weapon I use to teach men how to be the man she WANTS to be passionate with.
And I'm going to teach you, when you sign up for this complimentary tele summit put on by my friends Karen Brody and Tallie Rabin-Claassen.
SIGN UP HERE:

There is no charge to participate unless you want to own the whole set of interviews, which will be offered during the program.
When you tune in for my episode on Wednesday, January 15th, you will get my Relationship Magic workbook as my gift.
Mark your calendar! January 15th. "The Higher Game: How To Get Your Partner To Give You What You Want." 

Here is the line-up of speakers by date, name and topic titles:
Monday Jan. 13
Live Ceremony with John Gray: What are our most exciting next steps and possibilities in our Evolution of Love, Sex & Relationship
Tuesday Jan. 14
Susie and Otto Collins: Communication Magic: How to use Magic Words to Inspire Desire, Closeness, and a Deepening Love!
Robert Glover: How to Create Positive Emotional Tension: Why women need it for attraction and attachment & How Men Kill it
Sherri Nickols: Unleashing 7 Shades of Feminine Lusciousness: How to use play and fantasy to express your feminine power and drive your man wild!
Wednesday Jan. 15
Carol Allen: Is your love meant to be? An 8-step Assessment gets you to your Truth
Susan Bratton: The Higher Game: How to get your Partner to Give you what you Want
Michelle Maning-Kogler: Harnessing the Power of the Soul: How to Heal the Scars that Limit your Potential in Love
Thursday Jan. 16
Natalie Blais: Passionate Parenting: How to overcome tension and re-discover the pleasure and connection in co-parenting
David Van Arrick: Crack Her Erotic Code: The Keys to Unleash Your Woman's Pleasure Potential, Desire & Total Devotion!
David Steel: Radical Commitment: 5 Promises that will Dramatically change Your Results In Love
Friday Jan. 17
Lisa Schrader: The Flowering of Feminine Pleasure: How to overcome feminine sexual burnout and lack of desire!
Judith Ansara and Robert Gass: Relationship as a Spiritual Path: How to Invite Each Other into the Sacred Dance of We
Allana Pratt: Am I with the Right Woman? The Key Questions a Man Should Ask Before he goes Astray or Away!
Raphael Cushnir: Expanded Lovemaking: How to Overcome Bedroom Routines and Open to Ecstatic Pleasure!
Monday Jan. 20
Special 45 min. Webinar with The Kama Sutra Company
Tuesday Jan. 21 The FINALE
Marci Shimoff: Famous From the movie, "The Secret"
Tallie Rabin: Keep the Love and Leave the Relationship: How to Leave with Power, Dignity and Love
Karen Brody: Open Her: How to use Masculine Power to Ignite a Woman's Love, Desire & Devotion!
Even if you only listen to ONE of these interviews you will gain a great amount of insight into the affairs of the heart.
Let me know what you think of the event.
Give her the relationship of her dreams.. and you will get yours!
* How do tele summits work? When you register  you will be emailed links to attend and listen to each interview at a specific time. You can listen from your computer (get a pair of headphones ready) to each of the scheduled speakers. I doesn't cost you a penny if you attend the live event. And if you find that the advice and information is so valuable that you want to own and listen to these inspiring teachers over and over at a later date, there will be an option to purchase the series.