Discover Real Happiness In Life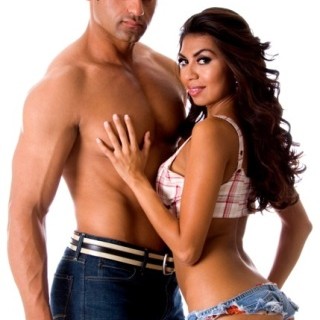 If you feel like there's a gap between your dream life (where you're deeply loved, happy and fulfilled) and your current reality,
This TeleSummit Can Give You The Way Out And Up! 
Our friend, award-winning author, Sherri Nickols is hosting an extraordinary free video virtual event with leading experts that will teach you how to clear through blocks and discover authentic happiness in every aspect of your life.
Starting April 16th over twenty of the world's leading Love, Health, Intimacy, and Empowerment experts are coming together.
Attend any or all of this video virtual event to discover proven techniques – that these luminary teachers used themselves – to experience a rewarding life of passion, love, and fun.
Get the exact steps to achieve success and show you how you can manifest your desires by using these same principles. It's easy to create a life you love once you learn the steps to take. And that's what this summit will do…
Even if you didn't have good models when you were growing up, you can OVERCOME negative programming and live your dream life.
Our own Susan Bratton, the CEO of Personal Life Media will be interviewed alongside the very best of the best, including Marci Shimoff (featured in the popular book, The Secret), Dr. John Gray, Arielle Ford, Mary Morrissey and so many more!
The Playful Passionate You Virtual Video Event will enlighten, inspire, and empower you to launch into your best life. Get ready to learn how to manifest your desires.
Register now to Empower Your Dream:
Sherri used powerful manifestation techniques to unleash her magnificent life — after the age of 40! This experience so transformed her, that she's made it her mission to help you (and thousands of other women throughout the world) do the same.
This kind of authentic happiness, deep love, and positive mojo is possible for anyone, at any age, in any stage of life.
More than 67% of the people living on this planet are unhappy. If you aren't living a life you LOVE with passion and fun, don't settle!
If you don't feel totally fulfilled and happy or if you aren't in a committed relationship with your soul mate and best friend – there's something wrong with this picture, wouldn't you agree?
If you are nodding your head with a resounding "Yes", then claim your FREE ticket to the Playful, Passionate YOU! Video Virtual Event on the link above.