Learn How To Interact With Women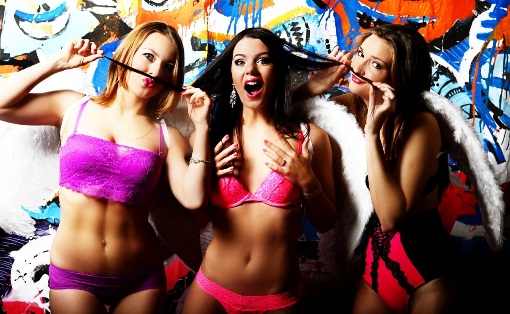 Have you ever wanted to be in a roomful of women?
And not just any women…
But a roomful of women who have come specifically to meet you, to inspire you, see you, accept you, admire you and know you for the good, worthy man you are…
…JUST as you are?
I can do that for you.
I've got something amazing for you today – a breakthrough live weekend with up to 40 women…
On the weekend of June 28th – for 2 1/2 intense, fun, bold, raw, authentic days – you will join a special, 1-of-a-kind raw, real, fun and exploratory workshop with up to 40 women where you will practice, through multiple games and exercises, how to…
Attract and turn her on with skilled penetrative flirtation
Connect with her quickly, profoundly heart-to-heart
Inspire her with the man you truly are – as you both practice dropping all masks and getting real
This may be the most INTENSE and most EMBOLDENING weekend of your life.
It is a weekend of PRACTICES with women, 1-on-1, and in small groups to master the 3 necessary skills you need to finally succeed with women every time you meet one.
And here's an amazing special bonus from me…
Because I am good friends with the leader of this weekend work/playshop, Adam Gilad, he has given me an everyone in my community a $300 "Friend of Susan" Scholarship – which you can grab today.
If you don't already know Adam through his many books and programs, he is a brilliant Stanford trained expert in communication and dating, an Emmy-nominated producer and one of the most effective trainers of men and women on how to open up and get REAL with each other.
And it gets even better…
For a limited time, because we are friends, we are offering you the ability to…
Bring a Friend for Free!
Whether you bring a buddy or an old girlfriend, you will emerge from this raw, bold, heart-opening weekend far more confident, resilient, bold, true and empowered than you have ever been before.
So here is what you should do:
Your $300 discount code is:  Boldness
Now go read this following page and register before this weekend fills! It's over 60% sold out already!
This is where you both learn and PRACTICE skills that connect you to women effortlessly and easily.
This is where you leave all unconfidence, shyness and doubt behind.
This is where you get to work with up to 40 women who are on your side!
This is where your life CHANGES for the better.
This workshop will be wild, raw, powerful, revealing, emboldening and will give you PRACTICE interacting with women from your most powerful and true core. You do NOT want to miss this!
Reserve your seat before someone else grabs it:
——————————————–

——————————————–
Note:
If you bring a friend for free, there is a $100 deposit that gets refunded AT the door.  Adam does this to help assure that people don't flake out and throw off the even numbers of participants.
Download our free eBook to learn more how to interact with women.