Ways To Escalate Her Arousal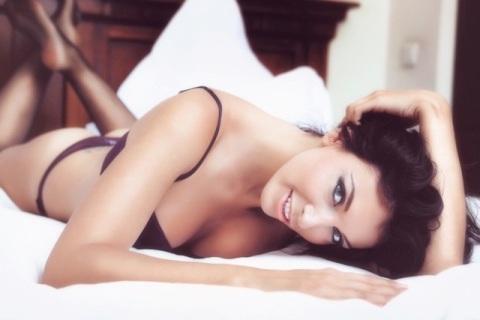 In the war between The Nipples and The Clits, everybody wins!
I'm feeling kind of silly today. But the technique I'm sharing with you below is a fundamental skill every lover should know.
The surest way to escalate a woman's arousal is to take your time while delivering enough sensation that she keeps getting more and more turned on.
One way to do this is called, "Toggling."
Toggling makes her reach for and want just a little more sensation than you've been giving her.
You can't hold back too much or her arousal will diminish.
To maintain this delicate balance, think of her nipples and clitoris as "ground zero. . . "The center of the pleasure bulls eye. . ."
We call the nipples and clitoral area, "Zone One" because it's made of erectile tissue. It gets hard like your penis does when it's stroked.
Those are a typical woman's most sensitive areas.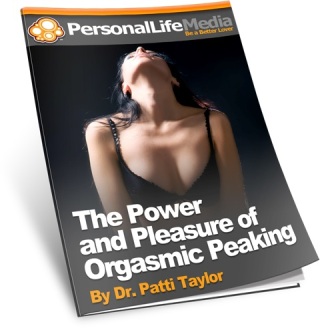 TOGGLING IS AROUSING
But if you play with them too much, too hard or for too long without giving her some variety of sensation, you will burn out her nerve endings and she won't want you to touch her anymore.
A lot of women who have just ONE clitoral orgasm often stop there because of "sensation fatigue."
If their lover would simply introduce a wide variety of strokes, kisses, licks — whatever "tools" you want to use — and move around and touch her body all over, this would give her more orgasms.
For example, while you're kissing her, play with her breasts.
Heft them or squeeze them, grab her whole breast in the palm of your hand and lightly compress it, and then twirl her nipple with your thumb and pointer finger.
Keep moving like that. Put attention on stimulating her nipple. Then move to her collarbone and swipe strokes across her sternum.
Swirl your fingers around her areola without touching her nipples. Then give her some nipple squeezes. Move along and stroke another area of her breast.
Each nipple playtime will get her aroused further and moving away and coming back over and over will let her know she can wait for your return to her nipples.
Not only will this kind of variety increase her arousal, it will prevent sensation fatigue.
This same technique works great on her vulva.
For many women, her vaginal canal can be a source of grounding and her clitoris can be a climbing up the turn on ladder.
Whether you are using your fingers or your penis, making sure to play with her clit over and over again each time and toggle your attention on her labia and fourchette (the bottom part of her labia that joins together at the bottom near her perineum) and inside her vagina as well as her G-Area.
Go back and forth toggling from clitoral area to vaginal area and sometimes blend stimulation on both together simultaneously.
Toggling is a similar arousal technique to "Peaking" that I describe in my free report called, The Power and Pleasure Of Orgasmic Peaking.
Get Your Copy By Email With 2 Additional Reports <=== Peaking eBook Link Comes In Your Email
You give her pauses or "intentional breaks." You might stop stroking for a beat to get her to reach for more stimulation.
That's similar to stimulating her clit or nipples and then moving away to her vulva or breasts.
It's all great sensation and keeps her moving forward, but the time you are away from her nipples or clit she wishes you were back on them.
But if you stayed on them she's grow weary of the incessant stimulation.
If you want to learn more, page 3 of my report talks about how you will "fill up her orgasmic energy cup" in a way that makes her come harder and better than ever before.
You will get on my mailing list for my program, Expand Her Orgasm Tonight.
The Power and Pleasure of Orgasmic Peaking <=== One of Three Free Reports On Expanded Orgasm
I will teach you all about what Expanded Orgasm is and how you can learn the stroking techniques to hold a woman in a 30 minute orgasm.
Peaking will make her come harder and more.
Toggling between her nipples or clit and her other sensitive areas will expand her arousal and get her really turned on and desirous (horny).
So in the war between The Nipples and The Clits, everybody wins!
The intentional pause is so important because it allows the receiver to not only "catch her breath"… it literally gives her a chance to add some of her own turn-on! If done correctly, you'll actually feel her "using" the break to feel even more pleasure and you'll feel her body reaching for that next pleasurable stretch.
Get the Simple Peaking Formula <=== Inside The Power and Pleasure Of Orgasmic Peaking — Get The Books As My Gift
You Can't Win If You Don't Play The Game