How To Get Her To Come Fast And Hard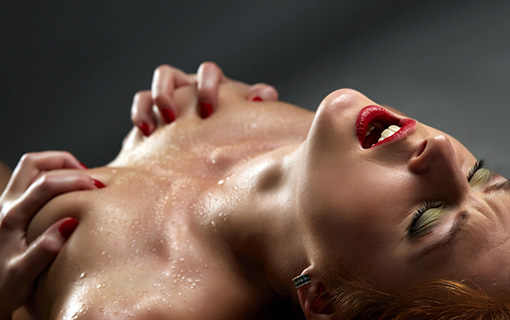 If you're screwing your woman and you're not getting her to climax…
You're doing it wrong!
Sure, it's feels great to just explode and be done with it, and often times she says "It's fine…"
But when you forget about your woman's orgasmic pleasure, you're opening yourself up to problems later on.
Look, you can have 99 other problems but having issues with your woman is something I'm sure you don't want to have.
And us women, we love reaching our climax with our man.
So today, I'm giving you some tips on how you can get her to come much faster :
#1 Romance Her
She needs this. Don't skip this step.
Before you jump into bed, romancing her first gets her in the mood for some hot loving. It can be something simple like giving her a rose, telling her she looks sexy tonight, or just grabbing her in your arms and giving her a passionate kiss out of the blue.
And when a woman is "into it," her body gets set up to be receptive to pleasure. This means it gets easier to make her come when you're in finally doing it in bed.
#2 Seduce Her Senses
This flows perfectly from when you're romancing her. Now you're turning her senses on and making her even more receptive to pleasure.
This can be different for each woman. Maybe it's some fine wine, soothing R&B music, dimming the lights or lighting up some scented candles.
#3 Tickle Her Mind
By now she's pretty turned on, and she's ready to have hot, passionate sex all night long.
Time to turn the dial up even more.
Talk to her, whisper some sweet nothings in her ear and tell her how much she turns you on right now. Tell her how amazing and beautiful she looks naked, while you slowly use your fingers to slip her clothes off. Get her really sizzling hot before the sex even starts.
#4 Give Her Some Amazing Foreplay
Foreplay is often underrated, as a lot of guys prefer to just jump right away to sex.
However, it's probably the single most powerful way to ensure that a woman climaxes fast and hard.
No, it's not penis size or ninja sex skills. Foreplay most often takes the cake to being the most consistent factor to a woman reaching her orgasmic heights.
That's because foreplay sets the pace for the entire experience. No foreplay means you'll have to depend solely on your body and stamina.
With masterful foreplay, she's already bursting with pleasure way before you even stick your manhood inside her. This makes it SO MUCH EASIER to get her to come.
And speaking of being a master at foreplay, you might want to check this out.
What better way to learn how to please a woman than from two smoking hot women who are professionals when it comes to sexual pleasure and getting women to climax.
That's why I truly endorse this program.
Foreplay is THE BOMB!
<=== Make It So Easy To Get Her To Come So Hard