What's the Difference Between Expand Her Orgasm Tonight and the Female Liquid Orgasm Programs?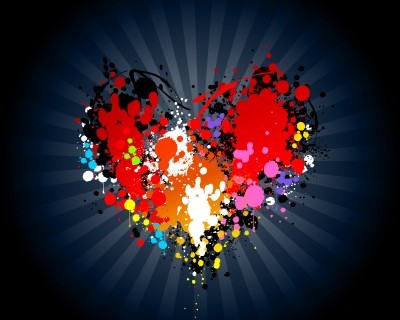 A customer wrote to us today and was unclear about how Expand Her Orgasm Tonight and Female Liquid Orgasm fit together or differed.
Can you currently hold a woman in ever peaking orgasms

for 20-45 minutes

just by stroking her clitoris just so?
Can you help a woman experience multiple,

ejaculatory

orgasms?
Can you do both of these things while

providing full comfort

for her security and surrender?
Can you do both while also integrating your own sensate feelings with hers so you are riding her orgasmic waves and feeling and

enjoying them yourself

?
Expand Her Orgasm Tonight is

entirely different

than Female Liquid Orgasm.
Expand Her Orgasm Tonight – EHOT – teaches a lover to give his woman expanded orgasms – where she's having multiple orgasms such that he's stroking her clitoris in a way that brings her up, then peaks her, brings her higher, then peaks her, brings her higher — the whole time he's stroking her, she's having orgasm after orgasm that get better and better. And this stroking doesn't give her clitoral fatigue; she doesn't become overly sensitive and can continue to climb up an orgasmic peak of ecstasy.
Female Liquid Orgasm – FLO – teaches you how to give a woman a series of ejaculatory (squirting) orgasms. It overcomes all the dreadful misinformation about liquid orgasms and teaches techniques that are G-Area focused and blended orgasm focused.
The programs are completely different. Entirely contained. There's nothing missing from FLO that you need to get in EHOT or vice versa. They teach baking and roasting – both are cookbooks – one main dishes, one dessert. Make sense?
The other program we offer is called the Seduction Trilogy. It's a 3 ebook/audio book series that teaches men how to seduce women in the way women want to be seduced. Instead of "technique" training (giving her orgasms) it's a communication skill set that can last a lifetime.  It teaches the 4 Keys to Seduction: Small Offers, Erotic Vigilance, Vulnerability and Vision. It's a foundation skill set that you can use with any woman any time forever. It's very female-friendly, non-manipulative and genuine communication.
We are also offering a more entry-level program soon, called Keep Her Coming. It's just about how to give a woman multiple orgasms, not expanded, not ejaculatory, just multiples.
Once you have both skills: the clitoral strokes that deliver expanded orgasms, and the G-Area strokes that deliver ejaculatory orgasms, you can combine both of these strokes and more in a single, multi-orgasmic ride for her.
Everything can ultimately be blended together for a delicious, orgasmic, arousing, engorging experience that she will love you for.
But it's best to start off learning one, then the other. And I suggest you start with Expanded Orgasms first and add on Liquid Orgasms. It's a good way to awaken her Yoni to the increase in sensation you get from going from expanded to liquid orgasms. At least that is how I learned and it worked for me. Everyone is different!
And let us know how the stroking is going for you either by posting in the forums (part of the membership program for each product), commenting on this blog post below or sending me an email anytime. sloane at personallifemedia dot com
I can remember how maddening it was to be a beginner. Luckily, with 5 minutes of practice a day, you can get quite accomplished quite quickly. And how delicious!
Get our free eBook to have more information about Expanded Orgasms!