Hot Sex Positions of 2013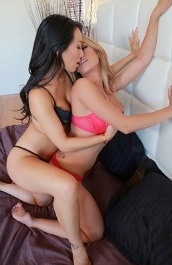 If you like to see pictures of gorgeous women showing off sex positions, you will like this!
Go download this Hot Sex Positions of 2013 and tell me which one of these sex positions is your favorite.
Do you like The Rainbow Reamer? The Freaky Frisk?
They are rated from Beginner to EXTREME. I think I'll keep this by my bedside and try them all over the holidays.
This report doesn't cost a thing and it's safe to opt in. My friend Asa is trying to become famous so she's giving away this as a "get to know us" incentive.
Comment below let me know which you liked best and why!