Help Her Achieve Her First Squirting Orgasm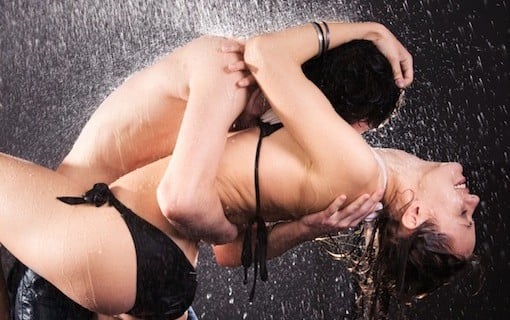 "POW! Orgasm hit, then large bursts of warm liquid exited uncontrollably and pulsed out."
Here's a sexy letter from "One Pop Laura" about how she went from "one clitoral orgasm and done" to having her first of many ejaculatory orgasms. This is so exciting!!!!
"Well OMG… I'm 52 years young and had my first gushing experience ever on New Year Day!

I was quite relaxed having flown in from a vacation and went directly to my lover's house for the evening. He's got incredible Latin passion and we have been together for only 3 months.

At the beginning he could sense that I was too preoccupied with still being a "good girl" so I asked him to help me seek my inner goddess. He generously spent lots of time down there each week and always believed that I could squirt if I could just let go…

His nickname for me was "one pop" because I was content with one good clitoral orgasm then ready for sleep. He then showed me how to have internal orgasms, lots of those! Game on!!!

So this occurred to me when I was on my back, with lots of foreplay with his tongue and fingers. I felt I needed a little more direct stimulation so I added the Pocket Rocket on my clit then POW! Orgasm hit, then large bursts of warm liquid exited uncontrollably and pulsed out. I lifted my head with a "What the hell was that?" look on my face and my BF was so proud to congratulate me on my first squirt! And he said don't worry about the puddle, the mattress was protected in advance.

I've been giddy and glowing all week like a teenager; free from the shackles of my mind and seeking my next adventure.

Best wishes to great experimentation and exploration in 2017!" – One Pop Laura
Show Her How To Let It All Go  <=== Gushing Stroke Techniques
Congratulations to Laura.
It only gets better from here!
If you want to give or receive the gushing joy of female ejaculatory orgasms, there is nothing better than my online home study course Female Liquid Orgasm to show you the pleasure path.
FEMALE LIQUID ORGASM <=== Learn Privately At Home
Trickle, Gush and Squirt!
Single? You CAN give yourself ejaculatory orgasms with a wand toy. And if you're a single guy, learn how now so you are prepared!