How To Fix Manhood Sensation Loss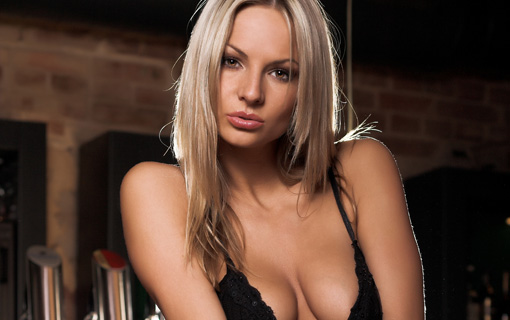 "My fears that I had damaged nerve action were the result of my diminishing erections to begin with."
Does Rick's fear resonate with you?
Are you losing sensation in your manhood? Feeling less sensation?
Rick wrote:
"I had become seriously alarmed thinking that I had damaged a major nerve, or nerves.

Or perhaps that the nerve action was simply shutting down as a natural result of aging.

None of my buddies will talk about this or admit they have problems.

I even have a neurologist in my family and I talked to him about it, only to get nothing in return.

He acted as if he had never heard of such a thing and offered me no comment on whether or not my fears were well founded or not.

He just, like an automaton, continually suggests popping a "V" or "C", as does he in his sex life.

My fears that I had damaged nerve action were the result of my diminishing erections to begin with.

Let me explain – because of my growing impotence over the previous few years, my woman would perform more and more oral sex on me and, as will naturally happen, she began to grow more and more frustrated with the whole situation.

She was beginning to get critical of me that I would not opt for what everyone else in this society seemed to accept, virtually overnight, i.e. the usage of Big Pharma chemicals.

I would tell her that I had serious misgivings about that, that the jury was still out as far as I was concerned, that it was against my grain to use chemical, unnatural, drugs etc etc.

I told her there had to be another answer, though I did not know what it was.

I was also not about to use synthetic testosterone, a known prostate cancer inducer.

She became very unhappy and pretty soon her formerly wonderful oral sex performances became more and more rough.

So much so that I finally stopped all sex with her and ended up ending our relationship, as well.

In the aftermath I began feeling that I had lost sensation in a big way.

And that is where it stands right now as what I described are very recent events.

I was just about to see a new urologist, though I frankly wasn't expecting much there either, except the usual, standard speech about V.  or "Testosterone" (synthetic let's all remember)." — Rick
Rick, thanks for your story.
You are not alone. Millions of men are reporting the same thing!
That's why we recommend something called, "Testosterone Rewind."
Look at what this man, one of the over 17,000 men who have tried this natural method for getting your mojo back, has to say:
"I'm 56, have heart disease and weighed 240 lbs 3 months ago. I'd been unable to lose weight. I'm too undisciplined for most diets, and far too out of shape for exercise.

I found Matt's Testosterone Rewind, and made only a few small  tweaks to my diet from the just the first part of Matt's advice.

I'm losing about 10 lbs a month using just a part of what he says to do, and so far I'm down 30 lbs.

Not only is my body changing automatically, but I've noticed a definite difference in my erections.

Thank you Matt!
Elliot S"
Now, go grab your wallet.
Get out your credit card. Because with my special link you are going to be able to thoroughly check out Testosterone Rewind for a dollar.
Yes.
Because my followers like you, Sweetie are really good guys who care about pleasing their woman, there is an honor system to have full and immediate access to this solution for only $1.
Go here now and try out Matt's program for just $1
Then decide if you can make these simple, healthy changes to get the sensation back in your manhood.
When you're vital, your whole life feels better.
It all starts here:
Get Your Sensation Back!
Remember, you can check the protocol out for a buck.