How To Have Long Lasting Erections And Huge Loads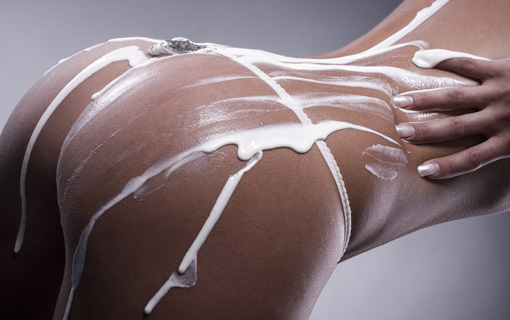 "My boyfriend blends his Huge Load smoothie up and bangs the daylights out of me better than ever now." —Sloane Fox
Hi Stud!
When you click this link you are about to discover secrets that will give you:
Rock-hard, vein-bulging erections that soak your woman's panties every time she thinks about them…
And have her SCREAMING like a wild woman every time you put it inside her!
Staying power so good you could be in an 'adult movie' if you chose to be…
Because you'll easily last as long as you want, every time. In fact, you'll easily last long enough to SATISFY any woman in bed
Incredible Sexual Power and Unlimited Sexual Energy…
Having sex multiple times a day – without having to worry about whether or not you'll be able to 'get it up' – has never been so EASY.
BIG LOADS FEEL GREAT
Many women are really into seeing a great volume of ejaculate because it's a sign of health.
Eating healthy is the #1 most important thing you can do to have a great sex life. If you're not healthy, your parts don't work.
Drink Huge Load Formula Supercharged as a healthy breakfast smoothie.
Eat green leafy stuff with healthy protein for lunch and dinner.
Pills and drugs merely mask symptoms and don't deal with causes. And in the long-run – they almost always have nasty side-effects and can often cause a totally new set of problems!
If you really want an impressive erection that'll have women pulling their panties down and begging you to f*%k them, know this:
True sexual power comes from being super-healthy. You can't get around this FACT.
To get truly healthy –and build awesome sexual power –eat a natural, unprocessed diet and plenty of SuperFoods and SuperHerbs
The Huge Load Formula: Supercharged and the 2 'Secret Weapons' I'm going to share with you are made up of only 100% natural ingredients, including specific quantities of SuperFoods and SuperHerbs that should jack-up your Testosterone Levels and give you rock-hard, long-lasting erections and mammoth cum shots. It's as simple as that.
Jack Up Your Jizz!
Here's a list of the 10 most nutritious leafy greens :  GREEN SUPERFOODS
In a recent report published by the Centers for Disease Control that ranked 47 "powerhouse fruits and vegetables," kale placed only 15th (with 49.07 points out of 100 for nutrient density)! Here's a roundup of the 10 leafy green cousins that researchers say pack a greater nutritional wallop. Read 'em, eat 'em, and reap the benefits.
10 Superfoods Healthier Than Kale:
Watercress
Chinese Cabbage
Chard
Beet Greens
Spinach
Chicory
Leaf Lettuce
Parsley
Romaine
Collard Greens
Drink Huge Load Formula as a healthy breakfast smoothie to jack up your jizz in no time flat!
My boyfriend starting using this and not only is he able to get harder than ever before, he is definitely producing more ejaculate. He drinks this now for breakfast instead of eating crap. He got a bullet blender from his mom for a present. Thanks, Mom! 😉 If she only knows he makes smoothies and then bangs the daylights out of me and explodes in pleasure… Oh, I'm such a bad little girl! heh heh heh
HUGE LOAD SuperPack <=== 30% Off! This Week !