Where Does Female Ejaculate Come Out?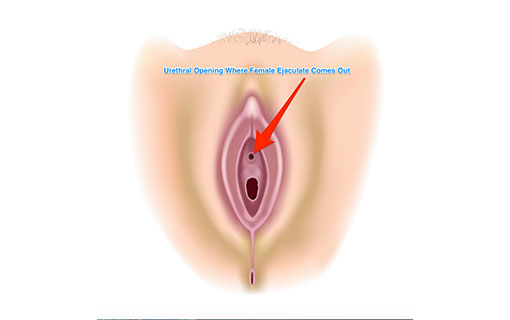 Watery wet lube advice.
Hi Sloane,

I enjoy getting tips and valuable information from you.  Here is a question…

Up until a year ago I have never heard of squirting. <=== Download "The Truth and Myths About Female Ejaculation" Special Report (FREE)

When I experienced it for the first time I was excited and also scared to death thinking that I peed on my partner.

Lately however I am squirting like crazy and can't stop the whole time of having sex with him.

It happens when the sex gets very intense… fast and hard.

We end up drenched in a puddle of fluid.

I asked him how he feels about it and he said that emotionally and mentally he feels good and happy that he brings me to such height of ecstasy to make me squirt.

However it does not feel good physically on his penis because it's watery wet, not gliding like with my natural lubrication and makes it hard to continue.

My question is… is there a way for me to learn to control it, so I can do it when I want to?

Please let me know.

Thank you so much,
Elaine
Hi Elaine,
There are some women who can control their ejaculate by holding back. But why would you ever want to hold back?
(FREE Advice)  ▶︎  Learn To Squirt <=== Female Liquid Orgasm Special Report
Most men, like your boyfriend, do find it incredibly sexy. I encourage getting as wet and sexual as possible. Just throw down a waterproof sheet under your bedding and get as turned on as you can.
So instead of trying to limit your pleasure, do this instead:
Keep lube nearby and just stop and put more on when you squirt it off.
I find organic avocado oil has a very viscous composition which tends to stay longer on his penis and inside your vagina. It is not so easy to squirt off as other, thinner lubes.
Lube up his whole penis really well. Lube up your labia and inside your vagina. That will help a lot since the ejaculate is actually squirting out of your urethral opening (above your vagina where your pee comes out). The "amrita" (the squirting juice) is not coming out of your vagina. So putting lube on his cock and inside your vagina will last a pretty long time.
Try that.
My Friend Tallulah has a beautiful video training that shows all the stroke patterns to learn how to ejaculate. Find out more by clicking here.