Energy Cock: Tantric Lovemaking Technique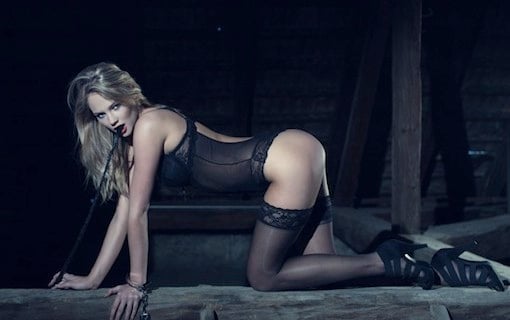 "Touchless orgasms." HOT!
Causes her natural lust to spill out…
Shoot it out of your manhood and into her… from across the room!
ENERGY COCK TECHNIQUE
Have you ever been shaking with desire where you could feel your heart pounding and hear the blood thrumming in your ears?
This is "sexual energy."
And YOU can cultivate and harness this energy and SHOOT it out of your penis and into your woman from across the room and have it be so powerful, she feels it.
You can "energetically make love to her" from across the table at a restaurant and get an incredible response from her.
And when you use this technique while you're making love, you can FILL HER UP with your energy wand.
Perhaps our BEST BONUS for placing your order for Multi-Orgasmic Lover before June 1st when the 57% Off Sale Ends is this Energy Cock instruction video.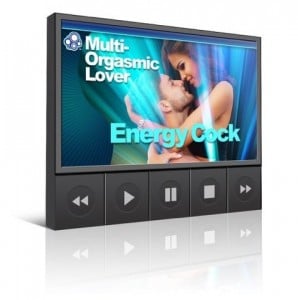 THE ENERGY COCK
Jim and I wanted to give guys a "taste of Tantra" with their partners in a way that would light up the ladies and have them asking for more sex more often. And when he discovered the Energy Cock, he knew I had found just the ticket.
Jim is the #2 Tantric trainer worldwide. So you can trust the techniques in his videos.
Fast forward to 2:10:53 to watch the Energy Cock section of the workshop <== REPLAY EXPIRES 6/1/16
The Energy Cock technique is something that will absolutely separate you from other lovers. Instead of focusing on bringing energy UP your body, you move your energy into your partner in a specific way that will have her feel filled up by you in an unbelievably pleasurable way.
This technique is great for guys with all penis sizes, but average or smaller-than-average guys will really notice the difference. And your woman will ABSOLUTELY notice the difference! She will be filled by you in a way that even a guy with a huge cock cannot reach her.
Because of that, Jim's nickname for Energy Cock is "The Equalizer." <said with a deep, masculine voice>
And because it's something you do while penetrating her, it completely trumps all of the clit strokes, G-Spot techniques, A-spot probing, Deep spot touching techniques… (Did I miss a spot there?)
Also, if she's a more conservative, shy or inexperienced lover, you will be filling her energetically with enormous amounts of turn-on. Energy Cock can cause her natural lust to spill out, and perhaps for the first time in her life, she will feel completely pleasured.
Jim demonstrates The Energy Cock technique in this humorous and informative video. This technique, which is a bonus when you purchase Multi-Orgasmic Lover is not available anywhere else and will be unavailable after November 2nd when all the workshop special offer bonuses go away.
Get the 'ME Breath' sex technique videos before the 57% Off Sale Ends 6/1/16.