How To Be Attractive To Women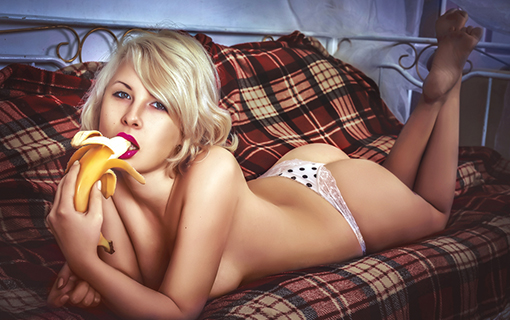 Gorgeous women are coming out craving guys like you. Now's the perfect time to learn these skills to attract, date, and sleep with the hottest women around. 
Let me lay some truth…
If you're a guy who wants to meet and sleep with gorgeous women, you're going to want to read this email today.
All the techniques, pickup lines, and tricks mean nothing if you're incessantly unattractive.
And I'm NOT talking about your looks here.
You can be an "average-looking" guy and still meet, attract, and arouse gorgeous women you meet in public places.
Heck, you can even be a little on the stocky side and still get laid. (though I always suggest you work your butt off to get in shape for overflowing benefits during sex.)
However…
If you're in terrible shape…
Have an unpleasant personality…
Or you still have yesterday's Cheetos dust on your shirt…
No amount of "psychological ninja dating tricks" can get a woman to consider going out, much less sleep with you.
"Attracting" women boils down to being a fun, exciting guy. So when a woman sees you, she won't think you're creepy.
She'll consider hanging out with you to see if you're the type of guy who can give her some of that good ol' naughty fun.
So how do you become this kind of guy?
LIP-LICKING LUST-INDUCING ATTRACTION
#1 Get comfortable talking to women. 
Think about it. You will have to talk to her at some point. You might as well get used to having a woman right up in your face.
If all you have are pickup lines, you're going to crash and burn.
Get yourself to a point where you're so comfortable chatting and making small talk that you won't need to think.
You can do this by merely approaching women over and over again with the sole purpose of FAILING.
Walk up to a woman and say something stupid on purpose and watch for her reaction. Then get up and brush her off. Rinse and repeat.
Try it. Start with lady friends so you'll have less pressure. Then in time, work your way up to doing this with women you don't know. Then, move up to the 8's, 9's, and 10's.
I know it sounds weird and counter-intuitive, but it's quite helpful in building up your confidence fast.
Fail on purpose so often that the thought of failing doesn't matter anymore. The apprehension or fear of rejection will disintegrate.
This is the REAL secret dating coaches don't want to tell you. I just saved you hundreds, maybe thousands of dollars worth of online dating courses.
You're welcome.
#2 Look Good. Dress Well. And Have Good Hygiene.
This is pretty obvious, but I still have to say it.
Why? Because I still get emails from guys who yet don't have this down.
They email me asking for help, and when I reach out and dig deeper, I discover that some of them don't even shower every day, and some don't pay any attention to their grooming and hygiene.
Not all guys can pull off looking good with messy hair or a bushy beard.
Find a look that works for you and stick to it.
Men, in general, look unbelievably attractive with a clean-looking haircut and an excellent shave. Don't buy into the current trend of man-buns and beards if you come off looking like Santa Claus in the summer heat.
Big, hairy, and sweaty. Uh-uh.
#3 Don't Be Needy
This also ties in with tip # 1. The more you approach women, the more confident you will feel the next time you try it out.
Women notice confidence.
We can smell it in a man.
And this turns us on like crazy.
And if you have my first two tips down, you'll have less need for approval and attention from a woman you're trying to attract.
Being needy and always seeking a woman's approval and attention turns us off in an instant. It annoys us. Always remember polarity.
That's why when you approach a woman, don't try too hard. You can get away with more by not trying at all.
Here's a way for guys to get women to chase them instead of the "old way" where guys like you always had to work hard and put in A LOT of effort into trying to impress us ladies.
Mike, the guy behind the video, perfected these Chase Triggers by using them repeatedly on all sorts of women. He ended up getting 49 women in a row to say "yes" to him.
Try them out tonight and see how many you get.