How To Give Her Mammoth Cumshots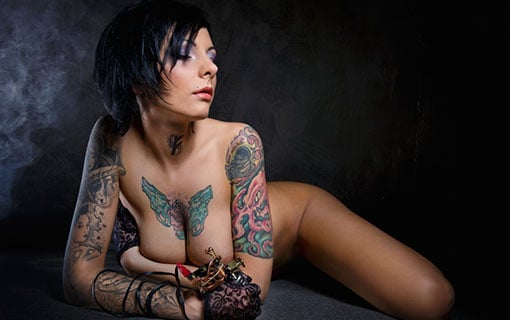 My best advice inside…
Scroll down for the second pic where the gorgeous nips are! Butterfly girl wants you to appreciate her breasts…
"My boyfriend blends his Huge Load smoothie up and bangs the daylights out of me better than ever now." – Sloane Fox
What would manhood be if we didn't talk about how you can keep your tools in tip-top shape? Hard. Meaty. Powerful.
The male organ is often referred to as the lingam, which in Hinduism means a symbol of divine generative energy.
It makes sense that men should make it a HARD RULE to keep theirs strong and have explosive, huge-load climaxes.
Yet, a lot of men (regardless of age) experience issues with their manhood.
It's not YOUR fault.
Our society's unhealthy diets and the glorification of TVs, video games and couches (basically modern life itself) slowly degenerate our bodies in time… and included, of course, is your manhood and it's the ability to get hard, stay hard and produce massive loads.
So to counter all that negative junk, here's what I recommend.
#1 Eating healthy.
Scrap the junk foods like sweets, salty foods plus unhealthy fats. All three can make you gain excess weight and fat, which leads to heart problems, diabetes and poor circulation. If there's less blood flow to your manhood, you're going to have to say bye-bye to getting hard and staying hard.
#2 Exercise daily.
Sitting on your butt all day will lead to being overweight and having poor circulation. And again, that's a no-no for your penis. Make it a habit to do even some light cardio every day. Even just a 30-minute to an hour-long walk will be life-changing.
#3 If you smoke, stop doing it.
Smoking not only messes up your lungs and leads to lung cancer, it also pollutes your blood as it circulates throughout your body from your lungs. This ruins everything, including your blood circulation, which again, kills your chances at rock-hard erections.
Notice a trend? Circulation, circulation, circulation.
#4 Use it or lose it.
Multiple studies with men experiencing ED show that manhoods shrink when not used. So don't stop having sex!
My advice for staying hard is to be present in the moment with your lover. Get out of your own head and focus your attention on all the wonderful sensations you're feeling as you and your partner are naked together in bed.
#5 Doing penis exercises properly.
There is a TON of information on our website about penis stretching exercises that enhance size, hardness and staying power. Just don't overdo them. Once per day is enough because it takes time for the penile tissue to recover.
#6 Picking the right penis enhancement supplements.
The reason why I don't often promote penis products is because of what I just talked about above.
They won't work unless you take care of your body first.
But when you're eating, exercising, and having sex right, all that's left is to aid your body with the right superfoods that promote blood flow circulation to your penis.
MAKE IT EASY TO GET HARD AND STAY HARD
When you click this link you are about to discover secrets that will give you:
Rock-hard, vein-bulging erections that soak your woman's panties every time she thinks about them…
And have her SCREAMING like a wild woman every time you put it inside her!
Staying power so good you could be in an "adult movie" if you chose to be…
Because you'll easily last as long as you want, every time. In fact, you'll easily last long enough to SATISFY any woman in bed!
Incredible Sexual Power and Unlimited Sexual Energy…
Having sex multiple times a day – without having to worry about whether or not you'll be able to "get it up" – has never been so EASY.
Many women are really into seeing a great volume of ejaculate because it's a sign of health.
Eating healthy is the #1 most important thing you can do to have a great sex life. If you're not healthy, your parts don't work.
Drink The Huge Load Formula as a healthy breakfast smoothie.
Eat green leafy stuff with healthy protein for lunch and dinner.
Pills and drugs merely mask symptoms and don't deal with causes. And in the long-run – they almost always have nasty side-effects and can often cause a totally new set of problems!
If you really want an impressive erection that'll have women pulling their panties down and begging you to f*%k them, know this:
True sexual power comes from being super-healthy. You can't get around this FACT.
To get truly healthy – and build awesome sexual power –eat a natural, unprocessed diet and plenty of SuperFoods and SuperHerbs.
The Huge Load Formula I'm going to share with you is made up of only 100% natural ingredients, including specific quantities of SuperFoods and SuperHerbs that should jack-up your Testosterone Levels and give you rock-hard, long-lasting erections and mammoth cum shots. It's as simple as that.
The Huge Load Formula ⇐ Plus 3 Secrets Revealed At Last – 30% Off !
My boyfriend starting using this and not only is he able to get harder than ever before, he is definitely producing more ejaculate. He drinks this now for breakfast instead of eating crap. He got a bullet blender from his mom for a present. Thanks, Mom! If she only knows he makes smoothies and then bang the daylights out of me and explodes in pleasure…
Oh, I'm such a bad little girl! 😉
Drink The Huge Load Formula as a healthy breakfast smoothie to jack up your jizz in no time flat!