How To Overcome Performance Anxiety In Bed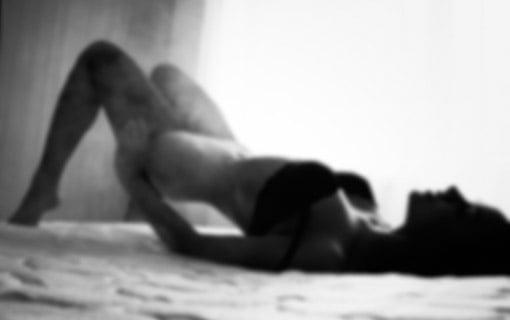 Has this ever happened to you?
She's so ready to take you in and consume your hard throbbing flesh whole.
It's Friday night, you've had a rough week, and your lover wants to make it all worthwhile by letting you have her as your full course meal PLUS happy ending desserts.
"How hot are you for me, honey? Am I turning you on? Am I making it so hard right now?" 
Your entire body is rock hard and ready to roll… well, except for your manhood.
If this sounds familiar, don't worry. It's not your fault. And it's not just you.
Every man has "off-days."
Some common reasons for erection "off-days" are poor circulation, losing sensitivity, and low testosterone.
However, there are reasons other than physical health that can cause your manhood to struggle to get up.
Mental and emotional factors can also affect your performance.
And stress is one of them.
Stress from work, from a bad day, and the news on TV.
Even the excitement of coming home to your woman all dressed up sexy and hot, ready to take you in, and inviting you to sink into her can cause heavy performance anxiety.
And if you're over 25, your body will most likely be carrying some pent-up stress over the years.
Think of clogged pipes.
Over time gunk builds up and limits passage because of stress, toxins, and even physical movement from day-to-day living.
We need to unclog our bodies and let off some steam.
That's one of the things Lloyd Lester talks about in his new book, Unstoppable Hardness. 
UNCLOG YOUR MANHOOD
Lloyd Lester has been helping men and women have extraordinary sex lives for over 15 years. He's a best-selling author of multiple books on sex like Orgasm on Command, Erection on Command, Orgasmic Licks, among others.
He says if you're over 25, your body is most likely clogged up and not performing at optimal capacity.
You may not feel the massive overwhelm because you've been carrying it every day.
However, after you've unclogged your body, you're going to feel like a new man.
Not only that, you'll instantly have much more robust, longer-lasting manhoods.
Lloyd explains precisely how we can unclog our bodies and undo decades of stress, wear and tear.
The older we get, the more our body gets clogged up and unable to perform. That is why as we age, we get weaker and get tired more easily. We all badly need to unclog our bodies. However, I have to tell you, unclogging your body does not turn back time and make you younger again. It only releases the pent-up strain and stress that your body has built up all your life. This gives you better circulation and flexibility and harder, longer-lasting hard-ons.