Stunning Mindset That Turns Women On Instantly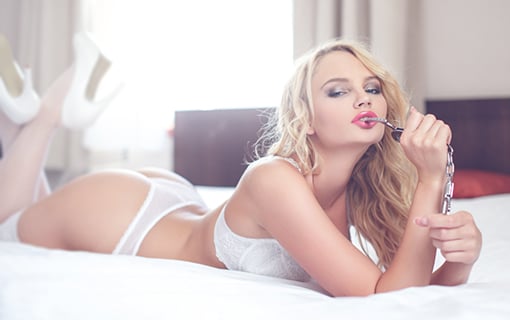 It's the difference between an outer show of force and inner strength.
I received an email recently where a guy asked me if confidence meant that he had to be an arrogant jerk.
Not at all. Far from it.
SHE WANTS YOU BOLD
See, some people confuse confidence with arrogance.
It's the difference between an outer show of force and inner strength.
The truth is people who come off as arrogant usually suffer from a lack of confidence in themselves.
These people live so much in fear that they try to become confident as a desperate attempt to hide their insecurity.
You'll spot "fake confidence" when you notice someone not only bragging about themselves, but also bringing others down. They use their wealth, fame, status, or false confidence act to assert their superiority over others.
True confidence comes from within; an inner strength you use to break through your limits and glass ceilings.
It's a combination of self-belief, positive thinking, mastery, and betting on yourself to win despite the odds stacked against you.
Click on the link at the bottom for an example.
True confidence is when you put in time and energy into getting better at conversing with women, learning about the deeper psychology of attraction and arousal, and actually practicing what you're learning…
It's when you walk up to that girl you've liked for so long or a beautiful stranger at your favorite coffee shop, applying the principles and techniques you've worked so hard on, and believing 100% that you are a highly-attractive, and probably the BEST, choice for her among all the guys in the room…
Despite you thinking she's probably a top-shelf, high-class woman who gets hit on by dozens of men each night.
Men with huge wallets and even bigger bank accounts. Men with abs of steel — who look like they could pass off as underwear models.
Are you that confident? You should be.
⇐ Psychological Tricks To Permanently Boost Your Confidence