New Oral Sex Pillow Position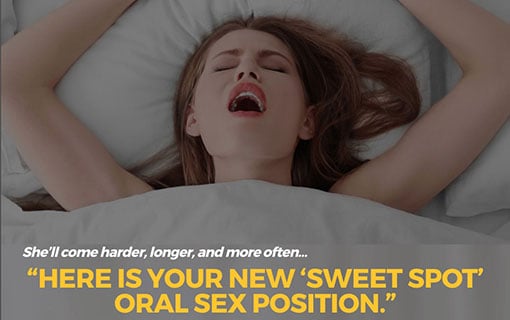 She wants him to lick her like a candy cane and eat her up like a box of chocolates!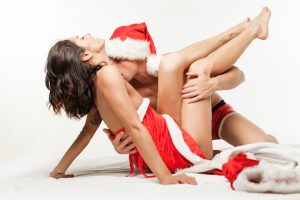 IMPORTANT: You asked for it, you got it! The Steamy Sex Ed® Video Collection is making a comeback and will be at 60% off on December 5 for STEAMY HOLIDAY SALE. This time around we have 500 fresh copies available. VIP's get first chance at the sale price. 
Click Here to get on the  Steamy Sex Ed® Video Collection 60% OFF Sale VIP List Now.*
You may just be getting to know me, but as a trusted hot sex advisor to millions, what I do is email lovers around the world passionate lovemaking techniques.
So I hope you'll enjoy this advanced lover's oral pleasuring skills with my compliments.
Now on to the free skill:
You probably know the #1 way most women achieve orgasm with a partner is through oral sex.
And you also know, prolonged cunnilingus can get uncomfortable.
For BOTH of you.
If you're both not comfortable, the "receiver" will want to shut her legs like an oyster protecting her juicy, luscious flesh and precious pearl.
And if the "giver" is not well-supported, they're going to end up with a stiff neck.
Here's my favorite cunnilingus position EVER!
Check It Out Here ⇐ My All-Time Fave "Sweet Spot" Cunnilingus Position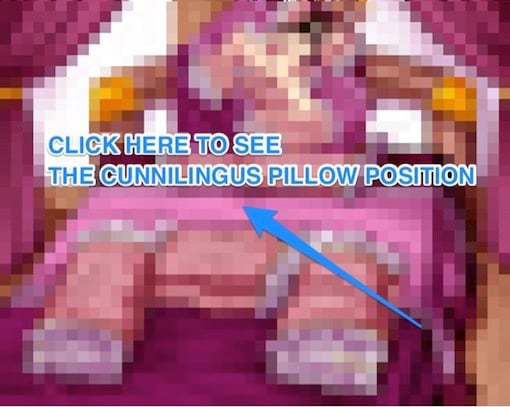 CLICK⇑ TO SEE THE POSITION IN ACTION
But wait!  Before you go see the cunnilingus pillow position, know that this is an oral sex technique that will literally bring a woman's "honey pot" to life.
Her vulva dances with her lover's tongue… rather than just laying there flat, she's writhing and shaking her lips back and forth across your lips… she's as active inside her vagina as outside… her whole Yoni is a quivering, tantalizing dancer.
Click the link below If you want to experience a woman's juicy flesh "playing with" her lover's mouth and tongue…
Get "Eaten Up" So Good, Your Wet, Juicy, Velvety Smoothness Comes To Life ⇐ Magical Oral Sex Position (Brings A Woman's Sweet-Spot Alive)
I'm sure you'll love this oral sex technique. Tomorrow's email will be about pleasuring a woman's breasts the right way.
Most men do it wrong. It's not the guy's fault. They are just doing to women what they want women to do to them. (grab their package and play with it, appreciate it, love it)
And instead of making breast-play a pleasurable experience for her, it becomes a tedious feeling of being played with like a toy radio set.
More sexy details tomorrow on the Breast Massage Game Plan. Stay tuned.
Have Him "Eat You Up" Like Candy ⇐ Melt-In-His-Mouth, Not Just In His Hands Oral Technique
We're getting an insanely high number of requests for Steamy Sex Ed® from those who weren't able to get their copy last October.
The demand is so high, we're getting a new batch of copies and bringing our bestselling program for a Steamy Holiday SALE.
However, we can only offer 500 copies this time.
So if you want to be at the head of the line, in front of everybody else who can't wait to get a taste of Steamy Sex Ed®, get on the VIP List today!
Get On The Steamy Sex Ed® Video Collection VIP List ⇐ Going On Sale Very Soon  (60% Off)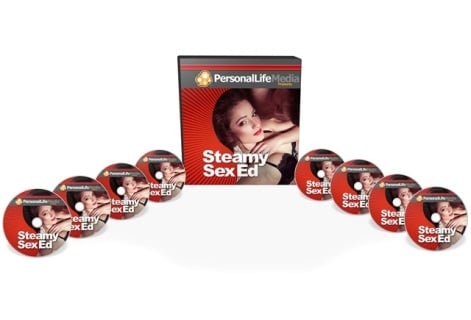 Click Here to get on the Steamy Sex Ed® Video Collection