Squirting, Fingerbanging, and G-Spot Orgasm Secrets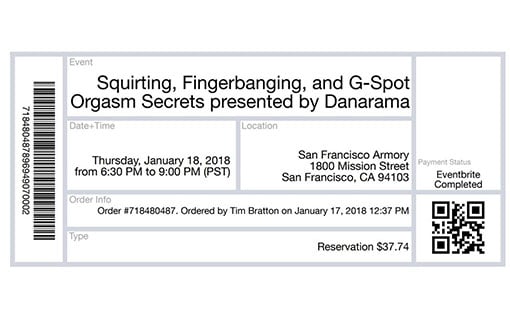 We went to this live demonstration. Here's the story.
"He did the coolest vibrator trick!"
Sign up below for this free telesummit I'm on that starts 2/13/2018: Pleasure Principles: Sacred G-Spot Secrets to Igniting Your Magic, Money, Sex & Business
Last night Tim and I went to a sex workshop called, "Squirting, Fingerbanging, and G-Spot Orgasm Secrets."
We learned some pretty cool stuff, which I will share with you. But first I want to define these three terms for you:
ONLY IN SAN FRANCISCO!
Squirting is female ejaculation. Women have the ability to release fluid from their urethras during sex. It is not pee. If you want to know more, get our free ebook, The Truth and Myths About Female Ejaculation.
Fingerbanging is rapid manual stimulation of a woman's vagina, often with a lot of simultaneous G-Spot and clitoral attention.
G-Spot orgasms are when you stimulate the upper vaginal canal (often while also stimulating her clitoris) in a way that causes orgasms.
When a woman ejaculates, she doesn't always orgasm. Orgasms sometimes include ejaculating (squirting). All women can ejaculate, as well as have G-Spot orgasms. Some women absolutely love manual stimulation. Those who don't just haven't had it done well. It feels amazing, but takes a trained partner.
Tallulah's Female Liquid Orgasm program has videos that teach you a portfolio of stroke techniques that work on "regular" women.
(What you see in porn is only good for porn stars and advanced ejaculators. Guys, don't do what you see on porn to your wife or girlfriend. Most women want more of a "sensual goddess g-spot experience" like we show on Female Liquid Orgasm.)
Here is a link to that will get you both Female Liquid Orgasm AND Squirt Your Heart Out (for women).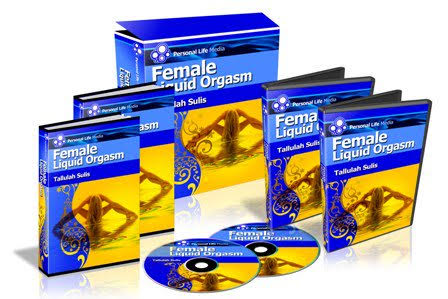 And every women likes different levels of pressure, speed, number of fingers used — and every women likes it slightly differently each time she is pleasured. Satisfying sex is an integration of stimulation and communication.
THE WORKSHOP
So here's what it was like in the workshop.
The location is The Armory. It is a city block-sized, dark "Moorish Revival" architectural behemoth. Inside it is styled in a red velvet Victorian feel with a labyrinth of many rooms and floors. Just going there feels like stepping back into a baudy whorehouse at the turn of the last century. It was even a dark and stormy night.
THE ARMORY SF
About 60 people were seated in one of the paneled rooms… a fireplace blazing in the next room. Their attention was on Dan and his workshop co-leader and squirter, Natasha.
First they did a presentation about squirting and where the fluid comes from. Then they discussed safe sex boundaries. You can watch a few of my videos about how to discuss your boundaries on my Better Lover YouTube channel. Even with long-term partners, having a quick boundaries check in before any type of sex just makes it more gracious. So learn how to have a boundaries discussion and become a better lover. Just watch my videos.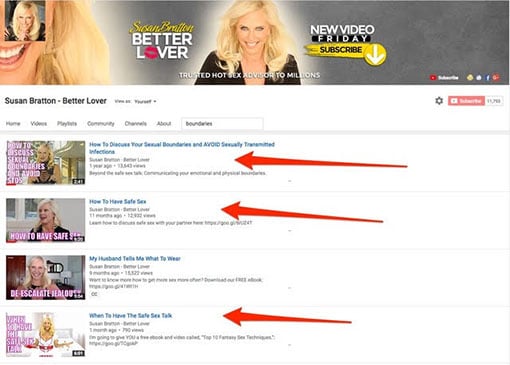 NEW! SEX ADVICE VIDEOS EVERY FRIDAY
Then Dan and Natasha got into the demo. Dan put gloves on, talked throughout about cleanliness and making sure her vaginal tissue wouldn't get hurt by anything he did with his hands. He spent a lot of time on safety and cleanliness, which is vital to women's comfort.
Then he showed many manual stimulation techniques, which you can find inside our video tutorials in Female Liquid Orgasm. You don't need to come to a San Francisco sex workshop. You can watch these videos in the privacy of your own home.
SEX TOYS FOR G-SPOT PLEASURE
Next Dan incorporated sex toys into the scene. First he used a flat vibrator on her clitoris while he stimulated her G-Spot and she ejaculated. Natasha was so cute. When she was orgasming she would giggle like a little girl. Then she would come and then say thank you. That way he knew she had another orgasm. Great feedback!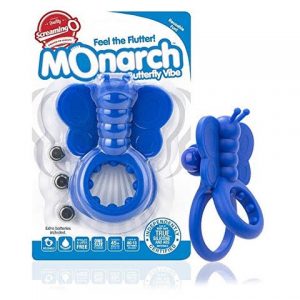 Next he did the coolest trick. Dan took the tiny vibrator out of the Screaming O Cock Ring and dropped it inside a fetish glove  Then he could put his fingers inside Natasha and vibrate her G-Spot. I'd never heard of a fetish glove. They are thicker than regular gloves. He says they are smoother too.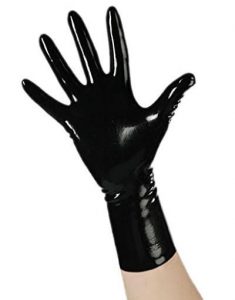 VIBE IN GLOVE
One word of caution! Many people, including me, are allergic to latex. Make sure you have nitrile gloves that fit tightly as an option.
I can't wait to try the mini vibe inside the glove inside the vaginal canal and up against the G-Spot. For some women, this will be the kind of stimulation they've been dreaming about.
If you try it, let me know.
Dan and Natasha also played with electrical stimulation in the G-area. That would be a little intense for me. But many women like a lot of stimulation and would enjoy this. He used a violet wand. Many couples are into electrosex. At least now you've heard of it! Even if it's not something that appeals.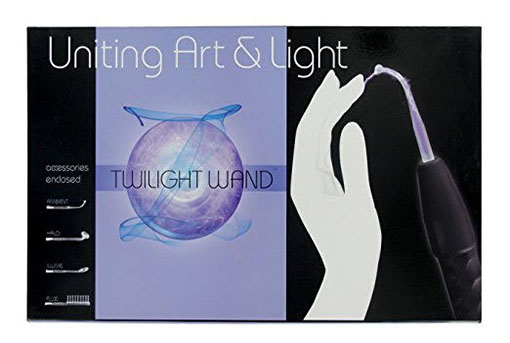 ELECTROSEX
Don't forget your waterproof sheet when you're playing around with the G-spot. Throw it over your bedcovers and then pull it off and climb in for a good nights sleep.
And make sure you have a lot of lube. I prefer high quality oils such as avocado and sweet almond with no chemicals in them. For a silicone lube, try Sliquid Silk Organic.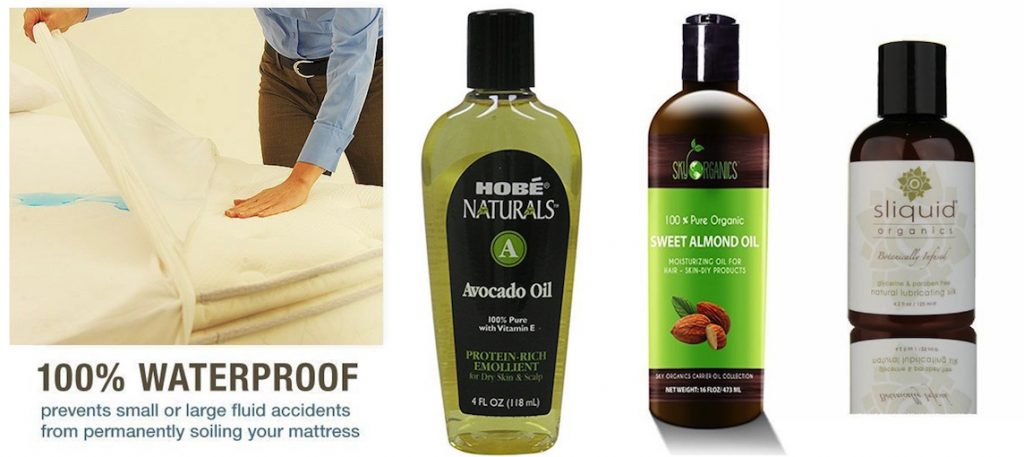 G-spot pleasuring is now part of everyday sex. If you don't have a stroke portfolio of g-spot strokes, definitely consider getting our Female Liquid Orgasm program.
Here is that link again for the bonus with Squirt Your Heart Out.
Women really, really want to experience g-spot pleasure. But they don't want to be hammered like porn stars… until they do.
Coming up soon I have a whole bunch of new video segments on g-spot sex. I'll be giving those to you shortly.
Until then, start practicing!
And if you don't have a partner, do this. Write in your online profiles that you'd like to experience this and are looking for a practice partner. That will help you find a lover to practice with. Because manual stimulation is very safe sex. So you can just get together and do, "research."
OK! Get squirting.
Gushing 'Gasms For AlSign up for this free telesummit I'm on called ⇒ 
(1 votes, average: 5.00 out of 5)

Loading...