The Secret To Male Multiple Orgasms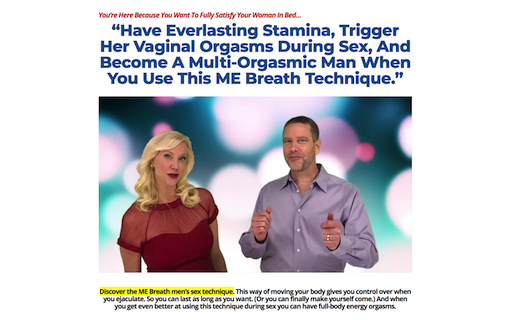 QUICK UPDATE: We've sold out of The Steamy Sex Ed® Video Collection. The SALE is now over.
However, if you're a guy… the Multi-Orgasmic Lover for Men Program is still ON SALE! Get the "ME Breath" technique that gives you Everlasting Stamina, triggers a woman's vaginal orgasms, and turns you into a Multi-Orgasmic Man… all at 87% OFF Today.)
If you're a guy who loves amazing sex…
You have to watch this video from Jim Benson, international men's sexuality coach, and Susan Bratton, trusted hot sex advisor to millions…
It's all about how to have male multiple full-body, non-ejaculatory orgasms.
Being a multi-orgasmic man is some seriously ninja stuff!

Put yourself in the top 1% of all men by knowing how to have full-body, energy orgasms.
Because she WANTS TO SEE YOU HAVE PLEASURE!
Being a multi-orgasmic man means you can last as long as you want (and as long as SHE wants), and give her as much pleasure she can handle.
And if you're wondering, this isn't about holding in your ejaculation.
This ain't no Mantak Chia Taoist semen-retention stuff.
You STILL get to climax at the end, when YOU want to, and when she's done having multiple orgasms with you.
Watch The Video Here ⇐ Male-Multiple Orgasm Technique Explained By The Amazing Susan Bratton and Jim Benson (creator of the Multi-Orgasmic Lover for Men program)
MALE MULTIPLE ORGASM TECHNIQUE
➤ The ability to have Male Multiple Orgasms mean sex lasts significantly longer.
➤ Jim and Susan prove once and for all that you CAN have multiple simultaneous orgasms with your lover.
➤ Imagine how your lover will feel when you can give her non-stop thrusting without worrying you'll come because you ARE coming (using energy orgasms).
Guys, you can even watch the video with your woman.
And if you're single, this will prepare you for your next lover.
Watch The Video Here ⇐ Male Multiple Orgasm Technique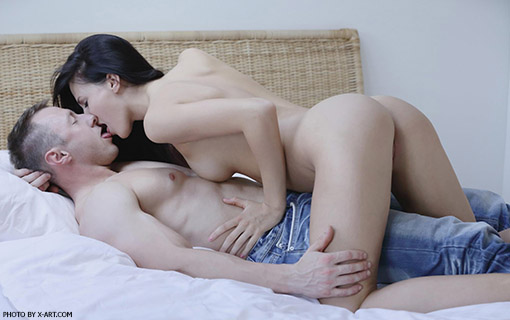 SALE IS ON! Click Here To Get the "ME Breath" At 87% OFF ⇐ Gives You Everlasting Stamina, Triggers A Woman's Vaginal Orgasms, And Turns You Into A Multi-Orgasmic Man