4 Keys To Sexual Ecstasy (FREE Workshop)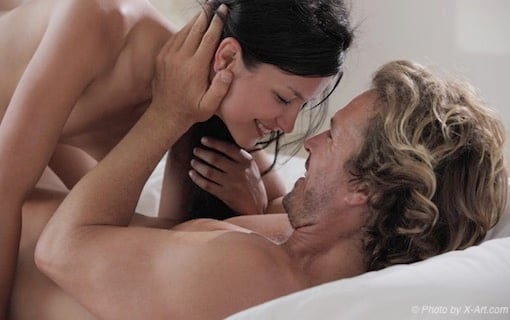 Just Watch THIS And Your Sex Life Gets Better Almost Instantly (FREE Workshop)
I hope you're ready for a treat!
We talk a lot about techniques and mindsets to enhance your lovemaking, but if you look at everything with a 1,000 ft. view perspective, according to sex coach Ellen,  there are 4 main keys to turning ordinary sex into sexual ecstasy.
And knowing these 4 skills transforms your lovemaking into a vibrant, fiery, satisfying sexual bond with your partner.
My good friend, Ellen Eatough and I got together for a workshop to talk about these 4 keys.
When you know these 4 keys, you'll be able to open up paths to more passion and connection in the bedroom.
You'll discover how to have much longer time for lovemaking.
Slowing down and getting into a rapture space.
People who have gone through this workshop with us in the past have experienced near-instant improvements in their sex lives.
Women have experienced their first orgasms or have discovered how to become multi-orgasmic. While men have lasted longer in bed and more pleasure during climax.
Aside from the 4 Keys To Sexual Ecstasy, we also talk about a unique kind of music that when played… instantly gives you deeply intimate, ecstatic lovemaking.
⇐ 4 Keys To Sexual Ecstasy
Note: This video is suitable for couples to watch together and singles to view to be ready when you find your next lover.
This video is the recording of our workshop.
That means you can watch it anytime at your leisure.
At home. At work. When you're out for lunch. Even when you're about to go to bed.
You can pause the workshop and come back later.
And the best thing about it is…
When you find out what they 4 Keys To Sexual Ecstasy is, you're bound to have a lot of unbound lovemaking.
Marie, who is married, wrote to Ellen:
"My husband and I have been together for 29 years and have discovered some blahs in the bedroom. But last night was not blah by any definition! I easily had several orgasms and that has not happened in years… and my husband was able to last much longer than usual. Now, this must have something to do with your music." – Marie, Kentucky, USA