How To Be Sexually Confident And Turn Him On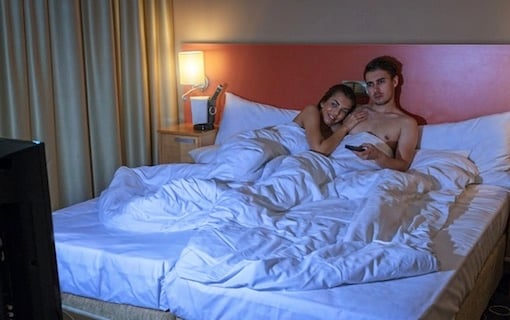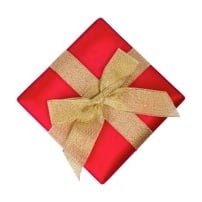 IMPORTANT: You asked for it, you got it! The Steamy Sex Ed® Video Collection is making a comeback and will be at 60% off on December 5 for STEAMY HOLIDAY SALE. This time around we have 500 fresh copies available. VIP's get first chance at the sale price. 
Click Here to get on the  Steamy Sex Ed® Video Collection 60% OFF Sale VIP List Now.*
"I'm with a good boyfriend and we are talking about marriage, but he's pretty experienced, and I feel I need to be a little more confident in the bedroom."
A lot of my fans (both men and women) have emailed me about how to get better at making love. So many people want to be a better lover and really be able to please their partner, regardless of their age. I hear this from 20 year-olds and 77 year-olds.
They want a better, self-aware, more mature understanding of what turns men and women on, and how to take each other to a higher level of pleasure through slow, sensual, heart-connected sex.
I love it when people are proactive in their intimate life and seek ways to experience hotter, better, steamier lovemaking.
Scroll down to see what Jenna asked and my advice.
You may never have thought about a sensual video collection as the perfect holiday gift. But what is more potent than learning new bedroom skills together?  Keep this in mind as we head into our holiday gift 4-Day Flash Sale because we will sell out of videos at the 60% off sale price.
If you want to preview the collection, click this link to get an email the day before the 4-Day sale begins to see for yourself you want this:
Get 1 Day ADVANCE Notice For The 4-Day Flash Holiday Sale   ⇐ Jump To The Head of the Line!
See the Steamy Sex Ed® Video Collection preview trailers and sample videos which make an incredible Holiday Gift for lovers. Simply click here and your name will be added to the VIP list for one day early access to our 60% Off Steamy Holiday SALE
BETTER, HOTTER, STEAMIER LOVEMAKING
"I've never had much interest in sexual intercourse until now (I love to kiss and make out and I do get aroused).  I'm with a good boyfriend and we are talking about marriage, but he's pretty experienced, and I feel I need to be a little more confident in the bedroom.
Can you recommend some videos I can watch by myself that could give me some ideas about what turns men on?
My boyfriend and I are willing to communicate about what we like.
I'm willing to give blow jobs — it's mostly my own ability to get aroused (and stay out of my fear-thoughts about not being good enough.)
I think we need to see normal, in-love couples having amazing sex.  We've looked at porn and we don't like most of that.
I come from a very traditional, religious Chinese family — my parents had an arranged marriage.
— Jenna (not her real name)"
=================
Hi Jenna,
I suggest you and your boyfriend watch our Steamy Sex Ed® Video Collection together.
That will get you both on equal footing, instead of you feeling like he's ahead of you.
Learning new things together by watching sensual lovemaking techniques should get you feeling much more sexually confident.
As far as the lack of arousal, I'd suggest you ask your boyfriend to give you a loving vulva massage as much as possible.
The tissue simply needs to be enlivened. Steamy Sex Ed® has multiple volumes on genital massage techniques.
Steamy also has three videos on female self-pleasuring showing different women's paths to giving themselves orgasms.
And it also has lots of intercourse techniques, as well as more fellatio techniques.
Let me know how you both do.  
Get On The VIP List For Steamy Sex Ed® ⇐ Steamy, Hot, And Passionate Sex Techniques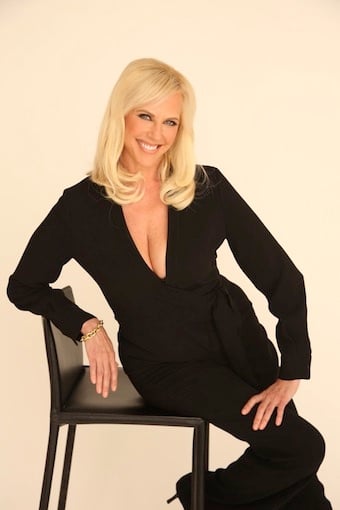 Susan Bratton is a trusted hot sex advisor to millions. She gives reality-based sex advice to help lovers co-create passionate lovemaking and intimate experiences that make them feel like Sexual Soulmates.
We're getting an insanely high number of requests for Steamy Sex Ed® from those who weren't able to get their copy last October.
The demand is so high, we're getting a new batch of copies and bringing our bestselling program for a 4-DAY FLASH HOLIDAY SALE.
However, we can only offer 500 copies this time.
So if you want to be at the head of the line, in front of everybody else who can't wait to get a taste of Steamy Sex Ed®, get on the VIP List today!
Steamy Sex Ed® Video Collection VIP List ⇐ Jump To The Head of the Line