Butterfly Foreplay Technique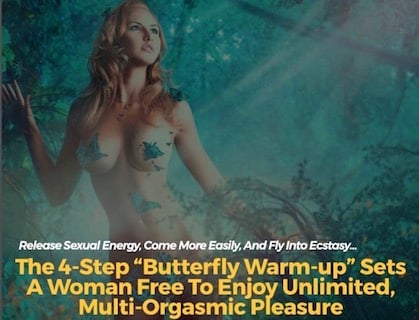 Check Out This 4-Step Self-Pleasuring Technique For Women
NOTE:  Made by a woman for women and their lovers… The Steamy Sex Ed® Video Collection will be at 60% off on October 31st for 5 days only, or until we sell out. We only have 500 copies available!
Click Here to get on the  Steamy Sex Ed® Video Collection 60% OFF Sale VIP List Now.
"One of the best gifts a woman can receive is the ability to effectively self-pleasure and achieve multiple orgasms. Women will love this experience. Men will learn a lot about female sexuality, arousal, and orgasm."
Sadly, the #1 sexual issue women face is, "I struggle to achieve a satisfying orgasm."
Go check out these unique female self-pleasuring ideas.
And even if you're a guy, you can do these four steps with your woman.
Butterfly Warmup Technique ⇐ This Sensual Self-Pleasuring Practice Is A Lot Different From What You Think… Yet So Much More Rewarding
YOUR MOST ORGASMIC SOLO FLIGHT YET
The 4-Steps To The "Butterfly Warm-Up"
STEP 1: Butterfly Wing-stretch
Neutralizing tension.
STEP 2: Graceful Butterfly
Calm breath and movement of pelvic muscles to signal orgasmic contraction.
STEP 3: Fluttering Butterfly
Pelvic thrusting to awaken orgasmic response.
STEP 4: Butterfly in Repose
Connecting your heart to your sexual energy.
This sensual self-pleasuring practice is an alternative way for women to completely relax and pleasure themselves to electrifying levels of physical stimulation.
This technique incorporates body movements, breathing, stretching, and unique forms of genital stimulation.
I guarantee you'll love this as soon as you start doing the first few steps.
Or, if you're with your man, you can have him assist and hold you while you pleasure yourself.
You're getting off on your own, and I'm sure he will enjoy every microsecond watching you.
This is one way you can make a man explode without even touching him.
And watching how different women pleasure themselves gives you an appreciation for the zillions of potential paths every woman has to more reliable orgasms. It just takes WATCHING what to do.
Butterfly Warmup Technique ⇐ You Can Even Do This To Completely Relax Yourself Or As A Starter Activity Before Some Intense Lovemaking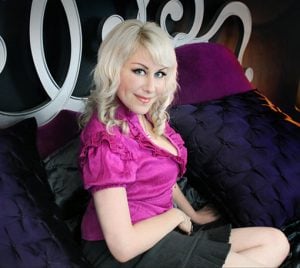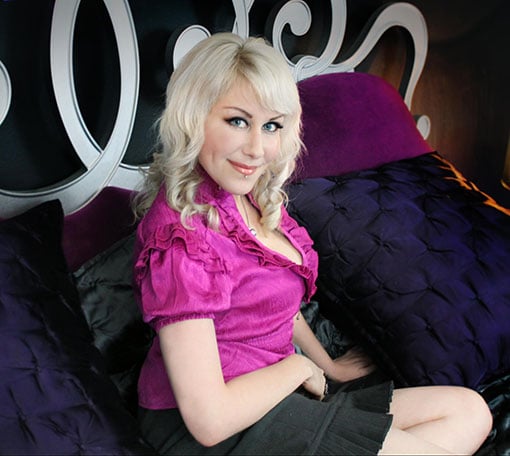 Want more sex positions to add variety in the bedroom? How about some sensual massage strokes? Maybe you'd like to learn more oral lovemaking techniques as well.
I've got you covered.
The Steamy Sex Ed® Video Collection will be at 60% off on October 31st for 5 days only, or until we sell out. We only have 500 copies available!
Inside, you'll get over 200 sex techniques you can try out with your lover. What a great gift just in time for some hot, passionate, heart-connected sex.
There will only be a limited number of copies. And we usually sell out days before the sale ends. So I suggest you sign up for the VIP list to get your copy before everybody else gets the chance to order theirs.
Will I see you on the VIP list? Or will you have to wait-in-line?
Try These 4 New Sex Twists, Then Get On The VIP List ⇐ Going On Sale Very Soon  (60% Off)