For Horny Guys Who Don't Want To ASK For Sex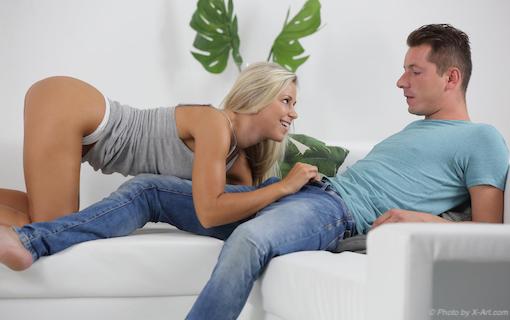 Uh oh. Somebody let Foxy Sloane off her leash today… 😉
What's inside here is a seduction system for horny guys who don't want to outright ask for sex.
If you want to use the subtle techniques that signal a woman's libido to turn on, then keep reading.
And especially keep reading if your wife or girlfriend does not fuck you enough.
One of the biggest roadblocks to getting laid is yourself. You're cockblocking your own cock most of the time, dude.
MAKE HER FEEL ALL BETTER
Any of this sound familiar?
The negative self-talk swirling around in your head. "She'll just reject me again."
Being overly-attached to the outcome of getting sex.
Being totally obvious how horny you are with your body language.
Acting too eager.  (It makes you look desperate.)
Being too nice and doing all the work and still. not. getting. laid.
Fuuuuuuuuck.
You gotta keep your cool when you're dealing with women… even when the thought of sex is blasting in the back of your brain like a fire alarm.
How to keep your cool AND GET LAID? Switch to this "stealthy" method of attraction and seduction that bypasses her "he's-just-trying-to-get-SEX" radar.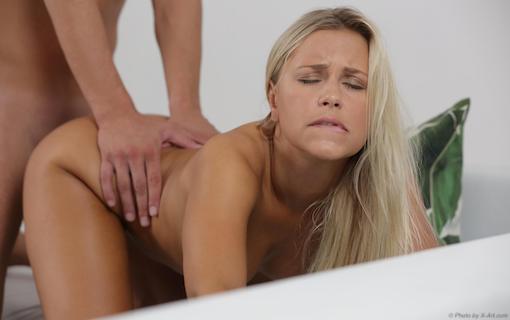 COOL AS A THROBBING CUCUMBER
Richard shows you how to use cutting-edge seduction techniques that work on almost any woman…
Break down her rejection mechanism, fill her with desire for you…
And do it all in a cool, calm, and collected way…
So "stealth" that you can seduce a woman in a room full of partying singles, or your woman during a family reunion…
And nobody will be able to detect what you're doing or hear you having sex in the upstairs bathroom 10 minutes later.
There's a reason why Richard's notorious for his methods…
⇐ Stealth Seduction Techniques
Women might criticize me for showing guys these stealth seduction techniques. But I say, hogwash! Women are IMPOSSIBLE to get sex from even when they WANT SEX.
Of course none of these techniques are going to make her do anything she doesn't want.
But they will leapfrog all the bullshit and get straight into her pants so she can feel the fire of desire and decide for herself you can indeed service her and give her some orgasms.