The Best Blow Job Of Your Life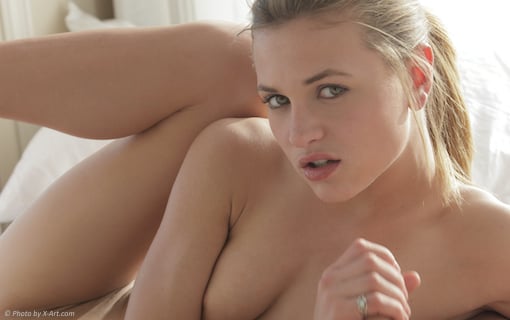 Cunnilingus is when you give a woman oral sex. Fellatio is when a woman gives you oral sex.
Many things get in the way of her giving you the best blow job of your life.
Deep down inside, most women want to give their lovers intensely orgasmic oral sex.
Some women have been shamed or repressed, but most women simply don't have a lot of experience, so they are uncomfortable initiating.
Also, if you expect her to take you to climax, that's a BIG ASK. It's better just to enjoy a few moments of bliss more frequently than to expect the whole enchilada if she gets her lips below your belt.
First things first, let her know that ANY oral sex is enough to make you happy. It doesn't have to be the best blow job of your life.

Then help her learn a lot of moves that will be both fun and erotic for her and for you.
Do that with my Steamy Sex Ed® Video Collection. In it are both cunnilingus and fellatio techniques that I promise you have never done, you have never had done to you, and you have never seen on porn.
These sexy oral pleasuring skills are "Tantric" sex techniques. Tantric sex is slow, sensual lovemaking. Oh yes, it gets very erotic, very orgasmic but it's also heart-connected.
And if you want to see sample videos from my collection, click this link to get one day advanced access to view the free trailers:  
Get On The VIP List ⇐ Give Her Steamy Sex Ed® Videos She's Actually Want To Watch
You'll get one-day advanced notice before other people so you can have a chance to consider purchasing my Steamy Sex Ed® Video Collection before all of our 60% off sale copies are snatched up by other lovers who KNOW they want to add more hot sex techniques to their skill set.
TURN HER INTO YOUR BJ GODDESS
Being the #1 trusted hot sex advisor to millions, I made it my mission to teach lovers, men, women, and everyone across the gender spectrum how to have steamy hot sex that you'll absolutely love.
It's MUCH better than porn. In fact, I made it to be the antidote to porn.
So guys like you can confidently and easily SHOW these videos to your lovers…
And women will actually WANT to watch them.
Why?
Because these videos are all about slow, sensual, heart-connected lovemaking techniques that go over and beyond what normal sex looks and feels like.  
The kind of sex women crave.
Inside you see REAL couples having steamy sex like you've never seen before.
And these lovely couples will show you over 200 advanced sex techniques and positions, including the best blow job experience, that will take your sex life to a whole new level.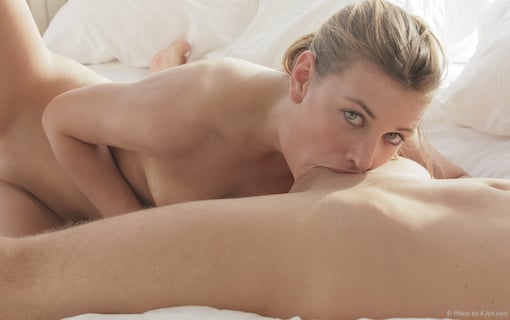 Here's what's inside the Steamy Sex Ed® Video Collection:
100+ Orgasmic Massage Strokes

30+ Tantalizing High Touch Techniques

20+ Male Genital Massage Techniques

20+ Female Genital Massage Techniques

10+ Non-Invasive Anal Massage Strokes for Him and Her

30+ New Oral Sex Techniques for Pleasure

20+ Advanced Oral Sex Techniques for Climaxing (Including the Best Blow Job Ever)

10+ Tantalizing Analingus Techniques for Him and Her

20+ Uniquely New Oral Sex Positions
I will release the DVDs to you after printing and packing them. However, I can only have 500 units at a time.
So if you're interested in Steamy Sex Ed®, and having videos on hand (or on your computer) that show your lover how to give you amazing head…
Videos that even she will absolutely want to watch over and over again.
Imagine your lover eagerly watching super hot, blowjob videos with you… and even wanting to try some of 200 sex techniques inside.
I know you want that.
Get On The VIP List ⇐ Steamy Sex Ed® will be on SALE 60% OFF very soon (I'm printing 500 copies right now!)
I want you to sign up to the VIP list, even if you're not yet sure you want to get Steamy. Here's why.
I'm so proud of these videos, that I just want you to see the preview videos for yourself.
Plus, there's absolutely no obligation to buy.
You can decide for yourself that you want to get the Steamy Sex Ed® Video Collection during the SALE… or wait for next time whenever that may be… and whenever you're ready for phenomenal lovemaking.
You decide. Just go sign up for VIP. You deserve to be there anyway.
Get On The VIP List ⇐ Absolutely No Obligation To Buy Right Now (Take A Peek At The Preview Videos)
Want more sex positions to add variety in the bedroom? How about some sensual massage strokes? Maybe you'd like to learn more oral lovemaking techniques as well.
Just leave it up to me.
The Steamy Sex Ed® Video Collection will be at 60% off on March 12th for 5 days only, or until we sell out. We only have 500 copies available!
Inside, you'll get over 200 sex techniques you can try out with your lover. What a great gift just in time for some hot, passionate, heart-connected sex and the absolute best blow job technique you can find.
There will only be a limited number of copies. And we usually sell out days before the sale ends. So I suggest you sign up for the VIP list to get your copy before everybody else gets the chance to order theirs.
Will I see you on the VIP list? Or will you have to wait-in-line?
Get On The VIP List ⇐ Going On Sale Very Soon!