NEW Sweet Spot Oral Pleasure Position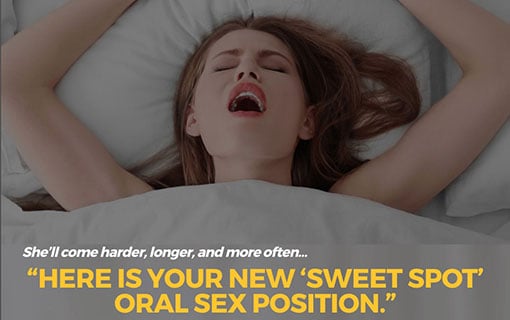 "My all-time favorite is the "Sweet Spot" cunnilingus pillow position." This oral sex stimulation technique brings a woman's "honey pot" to life.
REMASTERED
Personal Life Media is having its 15th Anniversary! And to celebrate, the excellent, best-selling Steamy Sex Ed® Video Collection will be at 60% OFF on Sep 30th! Fully Remastered for higher quality. However, we only have 500 copies available. So VIPs get the first chance at the sale price with no obligation to purchase. Click this link:
You may just be getting to know me, but as a trusted hot sex advisor to millions, I email lovers worldwide with passionate lovemaking techniques.
So I hope you'll enjoy this advanced lover's oral pleasuring skill with my compliments. This is one of my most popular sex techniques EVER!
And this cunnilingus technique is accessible as an introduction to my NEW Fully Remastered Steamy Sex Ed® Video Collection made for singles and couples. It will be at 60%-off on Sep 30th for five days only to celebrate its 15th anniversary, showing teams how to give and receive pleasure. Get on my VIP list, so you get a 1-day advance notice because I always sell out.
Click Here to get on the Steamy Sex Ed® Video Collection 60% OFF Sale VIP List Now.
Now to the free skill:
You probably know the #1 way most women achieve orgasm with a partner is through oral sex.
And you also know, long cunnilingus can get uncomfortable.
For BOTH of you.
If you're both not comfortable, the "receiver" will want to shut her legs like an oyster protecting her juicy, luscious flesh and precious pearl.
And if the "giver" is not well-supported, they're going to end up with a stiff neck.
Here's my favorite cunnilingus position EVER!
Check It Out Here ⇐ My All-Time Favourite "Sweet Spot" Cunnilingus Pillow Position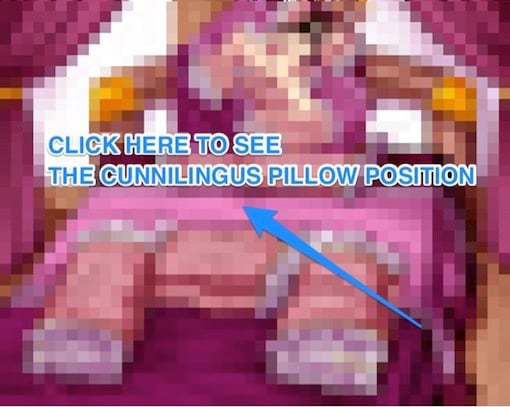 ORAL SEX STIMULATION
But wait! Before you see the cunnilingus pillow position, know that this is an oral sex technique that will bring a woman's "honey pot" to life.
Her vulva dances with her lover's tongue rather than just laying there flat. She's writhing and shaking her lips back and forth across your lips. She's as active inside her vagina as outside. Her whole Yoni is a quivering, tantalizing dancer.
Click the link below If you want to experience a woman's juicy flesh "playing with" her lover's mouth and tongue…
Get "Eaten Up" So Good That Your Wet, Juicy, Velvety Smoothness Comes To Life ⇐ Magical Oral Sex Stimulation Position (Brings A Woman's Sweet-Spot Alive)
SWEET ORAL
I'm sure you'll love this oral sex technique. Tomorrow's email will be about pleasuring a woman's breasts the right way.
Most men do it wrong. It's not the guy's fault. They are just doing to women what they want women to do to them. (grab their package and play with it, appreciate it, love it)
And instead of making breast-play a pleasurable experience for her, it becomes a tedious feeling of being played with a toy radio set.
More sexy details tomorrow on the Breast Massage Game Plan. Stay tuned for now.
Have Him "Eat You Up" Like Candy ⇐ Melt-In-His-Mouth, Not Just In His Hands Oral Technique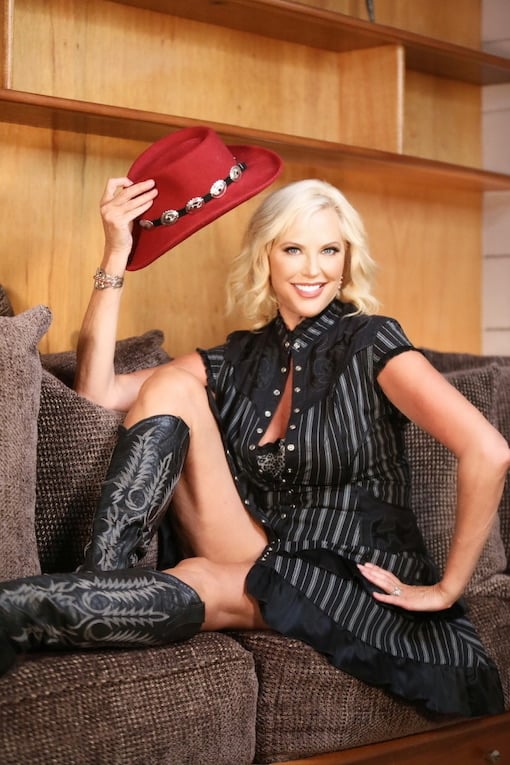 Want more sex positions to add variety in the bedroom? How about some sensual massage strokes? Maybe you'd like to learn more oral lovemaking techniques as well.
I have you covered.
The Steamy Sex Ed® Video Collection will be at 60% off on July 1st for five days only or until we sell out. We only have 500 copies available. VIPs get the first chance at the sale price.
Inside, you'll get over 200 sex techniques you can try out with your lover. What a great gift just in time for some hot, passionate, heart-connected sex.
There will only be a limited number of copies. And we usually sell out days before the sale ends. So I suggest you sign up for the VIP list to get your copy before everybody else gets the chance to order theirs.
Will I see you on the VIP list? Or will you have to wait in line?
Get On The Steamy Sex Ed® Video Collection VIP List ⇐ Going On Sale Very Soon (60% Off)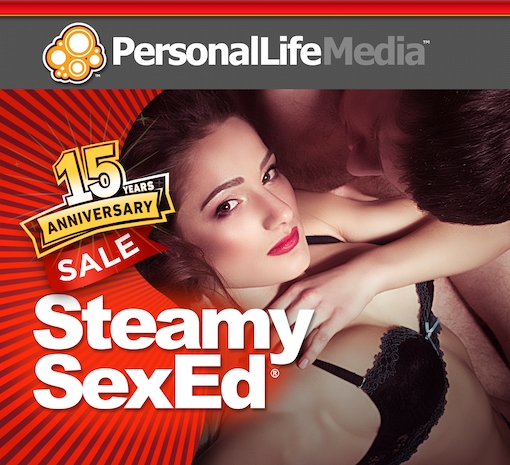 Click Here to get on the Steamy Sex Ed® Video Collection 60% OFF Sale VIP List Now.