Beat Premature Ejaculation With ONE Simple Technique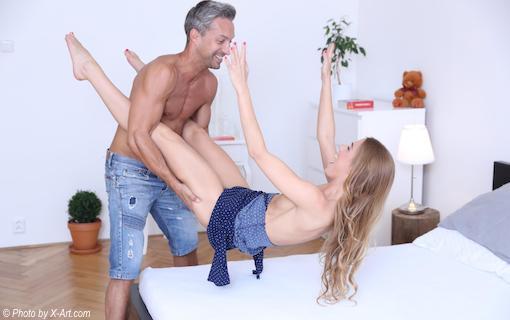 How can a man achieve near-unlimited SEXUAL STAMINA without popping pills and potions?
How can a man make his lover come during penetration?
How can a guy have male multiple orgasms?
You would think these questions have different answers, but there's just ONE.
If I could pick out the very best of the best men's sex technique, this is it. It's the same thing I recommended to a reader who asked for help regarding his "quick draw" bedroom problem.
Check out his email and my response below…
Become A Phenomenal Lover Starting Today ⇐ Discover The ME Breath (Gives You More Stamina, Triggers A Woman's Vaginal Orgasms, And Lets You Have Male Multiple Orgasms)
ENDLESS LOVEMAKING
"Mrs Susan I need your help desperately.

I'm in a relationship of about 3 months after a divorce and now I have premature-ejaculation.

I've tried some ED medication and some antidepressant medication, They don't seem to help.

My partner is frustrated and so am I. Could you please help me?" — Quick Draw McGraw
===========================
Hi "Quick Draw,"
Have no fear! You've come to the right place.
Premature ejaculation affects men of ALL ages from 18-80.
Not only that, but one in four men say they have issues with coming too fast.
A lot reasons feed into this issue, such as performance anxiety, stress, and ways you may have been masturbating that "teach" your system to ejaculate quickly.
Because this is such a major issue, I partnered with the #1 men's sexual coach, Jim Benson. He created a program called, Multi-Orgasmic Lover for Men that is a stamina training technique.
The technique is a way you use your body during sex to have more stamina —eventually unlimited stamina!
The technique is called, "The ME Breath." There is a special way you breath, use your muscles and learn to get near but not go past the "PONR," or point of no return.
The foundation of this technique is based in Taoist semen retention practices. But it's been updated for modern men and improved upon significantly.
The ME Breath has helped thousands of men overcome premature ejaculation —even guys who would come within seconds of being inside a woman.
Don't worry. You have found the solution. It takes practice. But you can practice DURING masturbation. And you can use this technique during intercourse. It doesn't look weird in any way to your lady.
And of the women I surveyed about their partner's premature ejaculation, 96% said they would LOVE to participate in helping their man gain stamina.
In addition to solving your PE, you are going to learn a TON of additional lovers skills and techniques.
Let me know how you do.
Become A Phenomenal Lover Starting Today ⇐ Discover The ME Breath (Gives You More Stamina, Triggers A Woman's Vaginal Orgasms, And Lets You Have Male Multiple Orgasms)