How To Touch Your Lover (and be touched) like this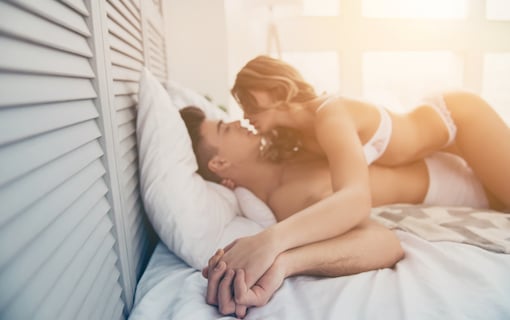 Beducated's Body Language Day SALE Is On! Get The FULL Tantric Massage Program For $69 For A Limited Time ONLY
If you've never indulged in the sacred art of erotic massage, you could be forgiven for underestimating the power it can have on your relationship. 
Erotic massage serves to connect lovers at the mind, body, and soul. It can help you let go of emotional baggage, become fully present with your partner and truly appreciate every loving touch on each other's bodies. 
Once you learn how to give and receive this ecstatic pleasure, it can boost intimacy, revive fading sex drives and have you excited to jump underneath the sheets together. 
In short, it can revolutionize your sex life. 
That's why we were so excited to hear about the HOT SUMMER SALE from our friends at Beducated. 
You can now get their flagship Tantric Massage program at a fraction of the price. 
⇐ HOT SUMMER SALE 
TANTRIC PLEASURE 
The course features step-by-step guides to help you master the art of Yoni (vagina) Massage and Lingam (penis) Massage. They've even added bonus modules on Prostate Massage and self-massage for men and women. 
This program is perfect for you and your lover. 
And even if you're still single and mingling this summer, there's no better way to prepare yourself with these hot sensual massage techniques for when you finally meet a potential partner. 
The course usually sells for $149, but for a limited time, you can get it all for $69. 
If you're only after the Yoni Massage or Lingam Massage sections of the course, you can now get them for just $49. 
There's no better time than a red-hot summer holiday to explore new sexual adventures with a loving partner. 
Whether it's all the sexy beach bodies or the extra serotonin from the sunlight, there's something about this season that makes us feel extra-frisky. 
If you're interested in learning how to experience the power of erotic massage from the safety of your own home and at your own speed, now is the time to act.