How To Fix Common Hormone Issues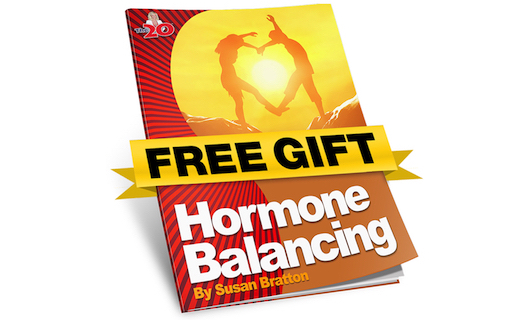 It's not just aging, the food we eat, or the chemicals in our modern environment that impact our libido and mood. 
It also has A LOT to do with your hormones. 
I want you to have my NEW downloadable report that includes some of the best advice I've created on balancing your hormones. 
BALANCE IS KEY 
Some folks shrug their shoulders and say, "It's just my hormones," as if there's nothing to be done with the changes that come with aging or other imbalances. 
But as you get into this topic a bit more, you'll realize that you can take control and work with your hormones, which is crucial if you want to optimize how your body and mind function. 
Click Here To Download My NEW Book For FREE⇐ Hormone Balancing By Susan  Bratton 
My Hormone Balancing report contains links to some clarifying video content about how you can help your body produce your own natural hormones more efficiently… 
As well as the many options you have available where you can get bio-identical hormones from external sources. 
I've partnered with some of the best hormone doctors to share their expertise on the subject all in video format, filled with detailed information and directions. 
This report is part of my upcoming Sexual Vitality Summit. When you grab the new hormone report, you'll also get complimentary access to 28 videos about libido.