BEWARE! Fake Product Alert (Balding or Thinning hair?)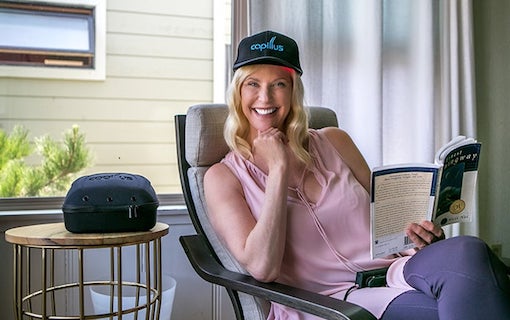 Read all the way through to understand how NOT to get taken advantage of by fake knock offs for balding or thinning hair.
To naturally produce a single strand of hair, the body relies on thousands of stem cells called dermal papillae at the base of each hair follicle. But as you age, these follicles get smaller and fewer. Soon they become dormant. 
When a hair follicle goes dormant, it cannot be restored. 
The most well-known solution to balding is hair transplant surgery. Doctors take strands from the lower part of your scalp (or other parts of your body) that still have healthy follicles and replant them into the spots that are dormant. 
However, the procedure costs $10,000-$15,000 dollars. It is also pretty gruesome to get literally scalped. The hair restoration doctor cuts a long strip of your scalp out of your head and stitches up the hole. Then the doctor's team harvests each follicle from your skin while the doctor puts thousands of cuts into your head. Then the team plants each follicle in its own little cut hole. It takes six months for your head to heal and more than a year for a full cycle of hair to sprout from the follicular "seeds."
The great news is that the hair that takes in its new location won't ever fall out. It doesn't have the same genetic programming as the donor's hair.
Hair restoration (transplants) may be what you need. But if you're THINNING and not outright bald, there is a better solution. 
A solution that does not involve expensive surgery or bottle after bottle of hair regrowth creams and juices that can render you impotent. 
I personally struggled with thin hair for most of my life. Then a gluten allergy caused me to start getting very thin. My hair literally did not grow one inch for over a decade until I got this low-level laser light therapy hat called The Capillus.
⇐ Put This On Your Head And Stimulate Lush Hair Growth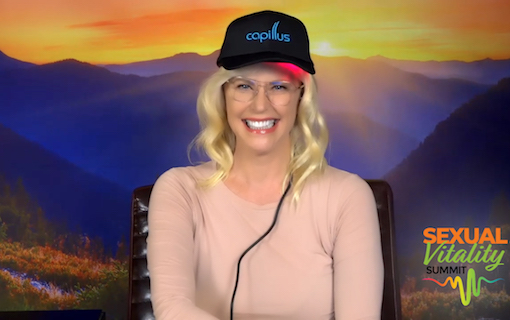 LUSH AND BEAUTIFUL 
Capillus is an inventive solution that comes in the form of a "baseball cap" type of headwear that has some amazing technology inside.
Low-level laser therapy (LLLT) is based on the biological effects of photobiomodulation in living organisms. And has been shown to be effective in stimulating and energizing the cells in the hair follicle.
LLLT increases cellular respiration and capillary blood flow to the dermis of the skin, which helps slow down the progression of androgenetic alopecia and even regrows miniaturizing hair. 
This Capillus thickened all the hair on my head significantly. 
Light energy from lasers installed inside the cap stimulate unhealthy hair follicles, increase cell metabolism and blood flow to restore your hair back to health. 
This wonderful invention has been cleared by the FDA, and clinical results have shown 51% more hair growth in 17 weeks of use.
ll you have to do is put it on your head for just 6 minutes a day, and you'll have significant results over the next few months.
If you want to know more about Capillus, and how it can give you the best hair days of your life… 
THICKER HAIR 
I feel more beautiful now that I have thicker hair again. I am a devotee to the power of a very smart device called the Capillus. 
Capillus sponsored my Sexual Vitality Summit and gave me a 15% off discount coupon to give to all my followers.
You cannot get a better price anywhere than this discount page.
BEWARE! Cheap Chinese knock offs abound! Here's an ad in an airplane magazine with a FAKE Capillus copy. I guarantee these are not laser diodes. Don't get ripped off.
Everybody tries to copy Capillus. ONLY get a Capillus. They are the trusted solution, a family business and true professionals with a high-quality product that reverses balding for men and women. (See pic below.)