Conscious Cock VS Pornstar Piledriver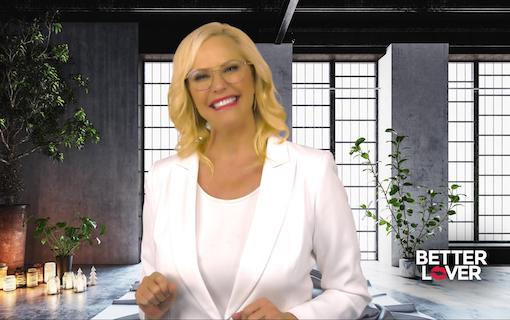 "The Dr. Joel Kaplan Company makes penis enlargement easy, simple and attainable."
Our friends and the creators of the Whopper Penis Pump are having a BIG 20% off SALE right now. If you hurry, you can save as much as $88. Check it out! 
Do women REALLY crave a 10-inch penis?
The truth is, no, they don't. This is a myth that comes from watching too much porn, which is, in my opinion, fake sex.
So what do women really crave from a man?
Check out my response to a reader's email below.
YOUR LEGENDARY MANCANNON
"Hi, Susan,
I'm using a pump to make my penis bigger. Do I put my erect penis in there or a flaccid one? Say I put it in there flaccid. Do I take it out of the pump when erect? I get erections easy, just trying to make double digits." —Chater (not his real name)
Hi Chater,
I have no idea what pump you're using. And frankly, most of them are total crap: no safety release, no vacuum gauge, crappy components, not built to last, won't grow as you grow, no warranty, nobody to call if you have questions. Below is the only system I recommend and why, along with directions on how to use it.
But before I get into how to pump correctly for maximum gains, let's talk about your desire to have a 10″ penis.
Ten-inch penises are huge. Can you get one with pumping? Perhaps. I've seen guys who have more than 10″ from pumping. But I don't know what you're starting with. Or how consistent you'll be.
That being said, I'm imagining you watch porn. You may have grown up regularly masturbating to porn. So all you've seen are giant porn schlongs. Which may have made you think that YOU need a giant pile driver. Or you might think that is what women want.
The average size penis is around 5″. Some cultures have even smaller average members. These penises fit in women's' vaginas. Twenty percent of women have stopped dating a guy because of their penis size: HALF of them because the guy's member was TOO BIG. Trying to get a 10″ porn penis is going to limit the number of women who want to have sex with you.
Literally TODAY I got an email from a guy who actually has a 10" penis. He was 48 and had never had intercourse with a woman because no women would even try. He finally found someone game on WellHungSingles. He said, "ALMOST!! Took 8 plus."
A double-digit penis is not going to get you more sex.
What the majority of women want is a medium-sized, firm hard-on on a guy who is well-groomed, present and emotionally-connected to her during lovemaking and who has a wide range of skills from full-body touch, sweet kissing, and oral pleasuring to a "conscious cock," – not a giant porn star pile driver.
Instead of double digits, you might want to both pump for firmness and volume at the same time you're learning passionate lovemaking techniques and bedroom communication skills instead of watching porn.
That is IF you want to be an incredible lover…
Now, as far as pumps, I ONLY recommend THIS brand. And this is the two-cylinder system for penis enlargement and reversing penile atrophy that I recommend for a number of reasons: 1) 25 years of business making quality pumps that doctors give to patients and 2) the system grows with you.

⇐ Click Here For Longer, Thicker, And Harder Erections (Complete Enlargement From The Inside Out) 
This is a pump system that allows you to simply get new cylinders as your penis grows… which with a consistent pumping practice your penis will grow. So you don't have to keep buying new pumps.
The Whopper system comes with two cylinders. The first you use flaccid to prepare the penis and work on length. The second cylinder you use erect to increase both length and girth. The dual cylinder system optimizes growth and overall penile volume.
Here's how to use them properly:
First warm up your penis with a warm, wet washcloth. Then you take your flaccid penis and balls and lube them up. You don't want an erection for the first round of pumping.
Lube up the inside of the larger of the two cylinders as well, so as you pump it doesn't stick along the inside of the cylinder. Get a good seal. See notes on "manscaping" below.
Pumping should always feel GOOD! If it hurts, stop immediately.
When first starting out, you pump to -2 to -4 vacuum. Hold for ten minutes. If air leaks out, just pump up a bit to hold at that vacuum. Never pump more than feels good. If it's uncomfortable at -3, drop down to -2.
After 10 minutes, release the vacuum. Remove your penis. Stroke it deeply for two or three minutes to get the tissues in the corpus cavernosum and spongiosum engorged. You're not just masturbating the skin, you're massaging your penis.
Now that you're erect, lube up the smaller of the two cylinders and get a firm seal around the base of just your penis. Balls don't go in this one. Pump up to -2 to -4 again as long as it's comfortable. Hold for 10 minutes. Then release.
Pump every OTHER day. You need a day to recover. The gains come as you sleep well. So rest and recover, just like when you're weight lifting.
Within 90 days you'll see the gains. The Whopper gives you both length and girth. There is no upper limit to the number of months or years you can pump. I know guys who have been pumping for well over a decade. They like growing their size and how good pumping feels.
If you stop pumping, you will keep some but not all the gains you achieved. Again, it's similar to how your biceps respond to weight lifting.
The Whopper comes with a pumping guide that shows you when to increase the vacuum over the course of 13 weeks. You will slowly increase the vacuum at a set amount every couple of weeks. Overpumping will stretch your skin, give you bruises or scars so you have to be CAREFUL.
Follow the directions provided and also consider taking the supplements they offer. One helps with recovery, the other helps with blood flow DURING pumping so you get maximum gains.
This is a tool. No sense buying cheap crap and risking your penile health.
Remember to take pictures and measure before and after. Measure from your abdomen to the tip of your penis along the top. And also record your circumference with a string or soft tape measure around the fattest part.
The Whopper comes with a free app called, PumpSmart which you can use to easily track your gains.
With The Whopper, you'll get both length and girth.
Tomorrow, we're going to talk about how a lover can accelerate and increase the results of penis pumping with blowjobs and hot sex. I'll tell you all about it and how to do it right in tomorrow's email. Stay tuned. For now, check out The Whopper SALE.
⇐ Click Here For Longer, Thicker, And Harder Erections (Complete Enlargement From The Inside Out)