Get A Discount OFF On Two NEW Vibrators
According to my recent Sex Skills Survey,
using a sex toy during lovemaking
ranked #3 for men and #4 for women as the skill about which you feel the most like a NOVICE.
Yet couples who try new things in the bedroom are the most sexually satisfied.
It's TIME to treat yourself to two of the most perfect couple's sex toys! (These are also two toys that are OUTSTANDING for solo pleasuring.)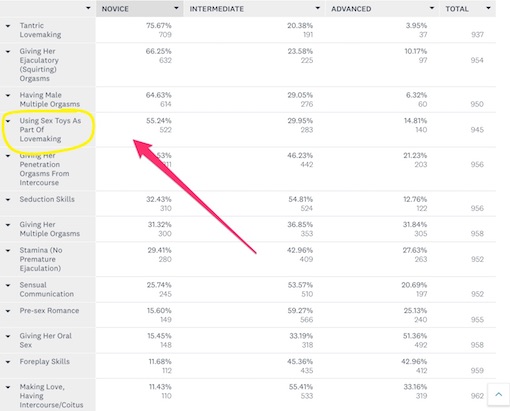 HONE YOUR SKILLS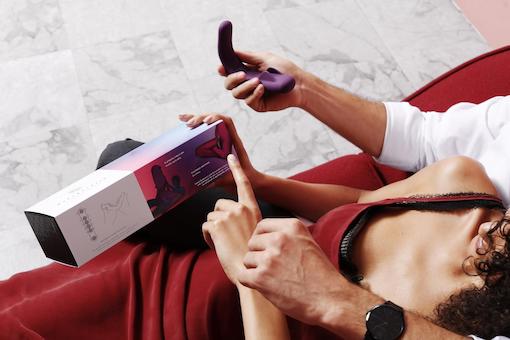 COME BACK TO LIFE
"If you've been waiting to own the world's most intriguing vibrator experience… now is the time to go for it." — Collette  (not her real name) 

'It was like I came back to life as soon as I turned it on.' —Women's Health 
Do you enjoy Erotic Playdates with your lover? Sex dates where you both agree to try something new together?
A lot of my fans would love to give their lover a really cool vibrator that they could drive for them. Many of my readers have already purchased the Crescendo for their partner. This bestseller is a perfect Erotic Playdate toy.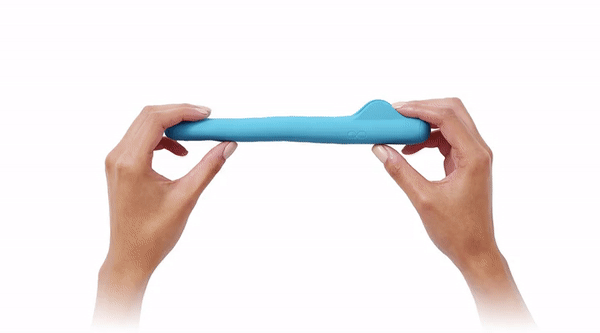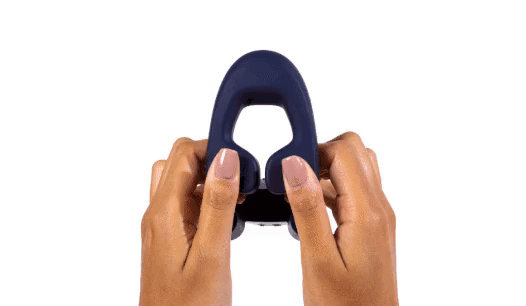 The Crescendo is flexible and conforms to your body —whether you're an innie or an outie.
It can wrap around your penis for self-pleasure or like a cock ring during intercourse to hit her clitoris and give him pleasure too.
This MysteryVibe delivers sensation wherever you want it. Run it from the clitoris to G-Spot… Put any kind of vibe pattern and intensity right where you want it. The app comes pre-programmed with many "rides."
But wait, there's more! Hehe.
Introducing…
THE TENUTO!
The Tenuto is a wearable vibrator designed specifically for men. It simultaneously stimulates multiple areas of his body to increase blood flow and heighten sensations. 
The vibrations travel through the penis to give you and your partner earth-shattering orgasms together. 
Tenuto's technology provides the user with an adaptable device to wrap-around, hold and vibrate precisely on their penis, scrotum, and perineum and have full control over their own sexual health and well-being. It was designed around the male anatomy to fit most penis sizes, from flaccid to erect, with the right amount of tightness to hold the blood-flow and thus erection and do it comfortably. Tenuto's seamless design allows the user to fully immerse in their and their partner's pleasure without getting distracted by the tech.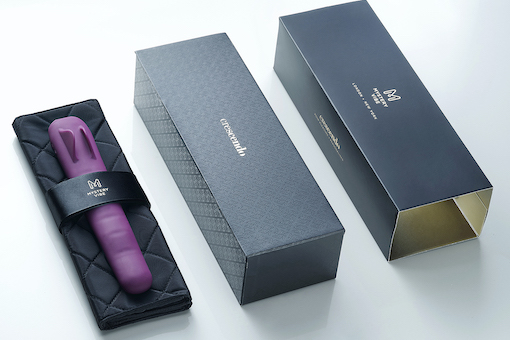 Both the Crescendo and the Tenuto come with an app that controls six unique motors. 
Each can be controlled independently for sliding and rolling pulses and rhythms. There is vibration across all the surface areas no matter how you bend it. 
Because of the phone app, this was a big breakthrough with all its playlists and configurable vibe patterns. You can just turn it on and let it do its thing and you can enjoy the app and driving your partner wild.
Last night we tried the new Tenuto on Tim. You put his penis through one hole. His testicles through the other. Then the vibration plate goes under him along his perineum.  A man can self-pleasure or his woman can ride right on him and enjoy the vibrations on her entire clitoral structure during intercourse.
This is such a fun men's wearable pleasure device!
Get yourself one. Or get his and her experience just in time for holiday pleasure
Get the discount now.