Come See Me Speak Live At The Paleo f(x) 2020 Event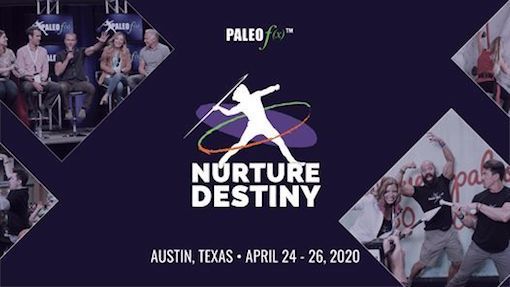 I'm so excited to let you know that I'm going to be a keynote speaker at Paleo(fx) 2020 Event in Austin, Texas this April 24th to 26th. 
Over the last 10 years, Ancestral Health has gone mainstream… changing the destiny of millions of people worldwide. Come be part of the movement anchored by the very best science that's nurturing the destiny of the world! 
Paleo(fx) is the world's premier annual wellness event, covering nutrition, health hacking, fitness, sustainability, holistic medicine, entrepreneurship and more.
Get to experience all these and more: 
Inspiring Keynotes from the world's leading experts and practitioners on health, wellness, and longevity 

Dive even deeper into the best-kept secrets regarding Paleo, Keto, ancestral health, and functional medicine 

Discover more methods and techniques for health optimization for your body, brain, emotions, and more… 

Try out the NEW Health Hacker lab where you can optimize gadgets and tools in front of you 

Sample and savor new healthy foods and beverages 
And of course, to hang out with me!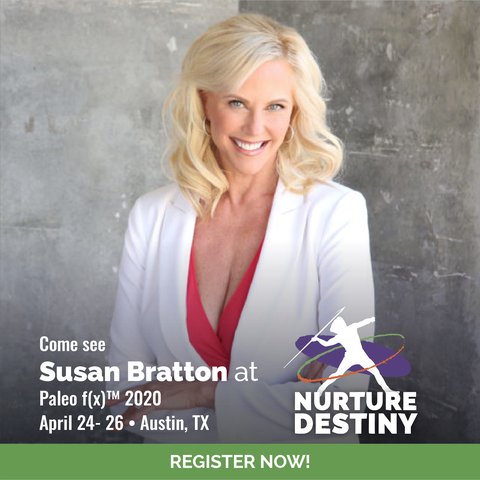 Humanity has become trapped in the "Human Zoo" that has left millions in a cycle of chronic disease, disconnected from real food, the environment, and from each other.
We are designed to live a long, healthy life full of vitality. It is our destiny. Paleo f(x)™ is the place to free yourself from the Human Zoo.
If you are a health enthusiast, health leader or healthy product pioneer, then Paleo f(x)™ is the community you've been seeking.
Now, as a speaker at the event… I get to give you a gift: 
Use the promo code SUZ35 to get 35% OFF on VIP and Premier Access tickets. 

Or if you prefer to just get the regular Expo Pass, use SUZ50 to get 50% OFF. 
I can't wait to see you there!  
⇐ Use The Promo Code SUZ35 For 35% OFF On VIP And Premier Access —Or Use The Promo Code SUZ50 For 50% OFF On Regular Expo Passes