Join Me At The 7th Annual Biohacking Conference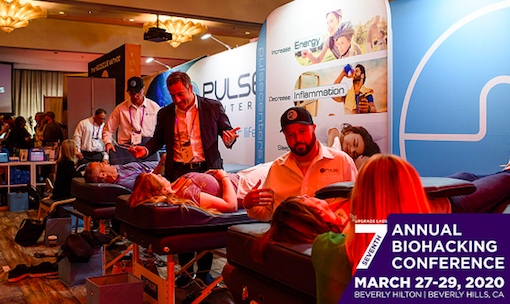 It's my pleasure to announce that I'm going to be a keynote speaker at The 7th Annual Biohacking Conference
This conference is absolutely one of a kind… and attracts one of the most incredible communities dedicated to fulfilling human potential from all around the world. 
Join me, Dave Asprey, and other incredible speakers at a momentous 3-day event that connects you to the world's most innovative minds in the field of biohacking. 

The conference includes…
The newest and best human optimization technology available today 

Bulletproof-friendly luncheons 

Meaningful parties with an incredible tribe of like-minded humans committed to optimization, connection, and growth

Practical wisdom and leading-edge new information from the world's leaders and top game-changers— Amy Purdy, Kyle Cease, Catherine Hoke, Dave Asprey, BJ Fogg, John Gray and more

Breakout sessions and intimate, interactive conversations with masters at the top of their fields

Morning workout, breathwork, and meditation guided by world-class trainers…
And, of course, hanging out with me!
This event is definitely not your ordinary conference. 
And, as a speaker at the event… I get to give you a gift: 
Enter the code PLM2020 on the checkout page and get a discount.

Register early!  
I can't wait to see you there!  
*You must be logged on to your Personallife Media account to access the link. If you have not signed up yet click here.