NEW! Last Longer Herbal Formula (Hot Pics)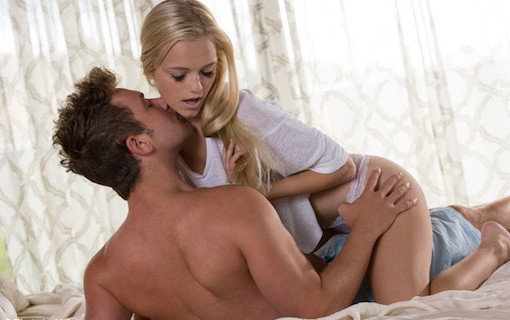 Throw everything at it.
Have you heard of "stacking?" It's a phrase used by biohackers —people who are into longevity and mental and physical performance and optimal living. Stacking or "a stack" is when you use a couple of things together to make a synergistic, more powerful effect.
Today I want to give you a Stamina Stack —three things you can do that synergistically help you last longer during sex.
GO ALL NIGHT
The ME Breath body-based technique our own Jim Benson teaches to slow down your urge to ejaculate and gain Ejaculatory Choice
This takes about a month to practice during masturbation so you get fluid and confident enough during sex to use it.
Promescent penis numbing cream. This will tone down your sensitivity so you don't come too fast. It's a cheat so you don't have to worry because anxiety also makes you come too fast. It's like viagra. You'd rather not have to use it, but it's great insurance in a pinch.
Adam Armstrong's NEW "Go All Night" Stamina herbal blend. Start taking this RIGHT NOW and for most men, this botanical blend will support your body to last longer, lower your anxiety about premature ejaculation, and increase your semen volume.
Will it work for everyone? Yes, to varying degrees. You have to give it about a month to build up in your system. Plants are healthier for you but they take a little longer to achieve the full effect.
There's nothing in Go All Night you have to worry about. It's ALL good for you. These botanicals offer more to your body than just stamina — they are a beautiful blend of adaptogenic herbs that will likely improve many aspects of your day to day energy and functioning.
⇐
 Get It, Stud
LAST AS LONG AS SHE WANTS YOU TO
I love what Adam says about Go All Night Formula. "It's is a premium mix of the 7 highest quality ancient Eastern Taoist Super Herbs… carefully combined in very specific quantities… to turn you into a Confident, Pussy-Satisfying Stallion in the bedroom, no matter what your age!
These 7 Ancient Superherbs are blended in specific ratios, using a proprietary formula…
This creates the most powerful results possible, by increasing your Stress Tolerance and Lowering your overall Stress Levels…
When these herbs are blended with exactly the right proportion of each, the sum is much greater than any of the parts. It's the synergistic effect of all these herbs together that makes Go All Night Formula so shockingly effective."
A pussy-satisfying stallion?
That sounds awesome.
I recommend this herbal blend. You can trust Adam. My guys like his products. If you want stamina, have PE or any anxiety about your performance, or you just want to start 2020 with some sexual self-care…