Last night, after dinner, I had to get to bed early.
I made Tim an offer. "Hey, how about we wash our faces, brush our teeth, and snuggle in bed? I'd love for you to massage me, and then I'll give you a lingam massage."
Note: Lingam is a word for the man's genitals. Yoni is the commensurate word for the female genital system. I like these words better than slang and medical terms because they connote a spiritual connection between lovers and ALL the parts together as a pleasure system.
Anyway, to continue the story — I wasn't up for a whole lovemaking thing — I needed to sleep. But I wanted to have some "touch time." Tim readily agreed. He is always up for loving me the way I need it.
We got in bed. I laid back against him. Tim lovingly spread it all over my luscious lobes. He rubbed the center of my chest, my sternum. He rubbed all around my breasts, especially underneath where they lay on my chest. And it felt outstanding up in the little pockets by my collarbones and shoulders. Then he pleasured my nipples and gathered and cupped my breasts in his hands.
I love these FORIA oils.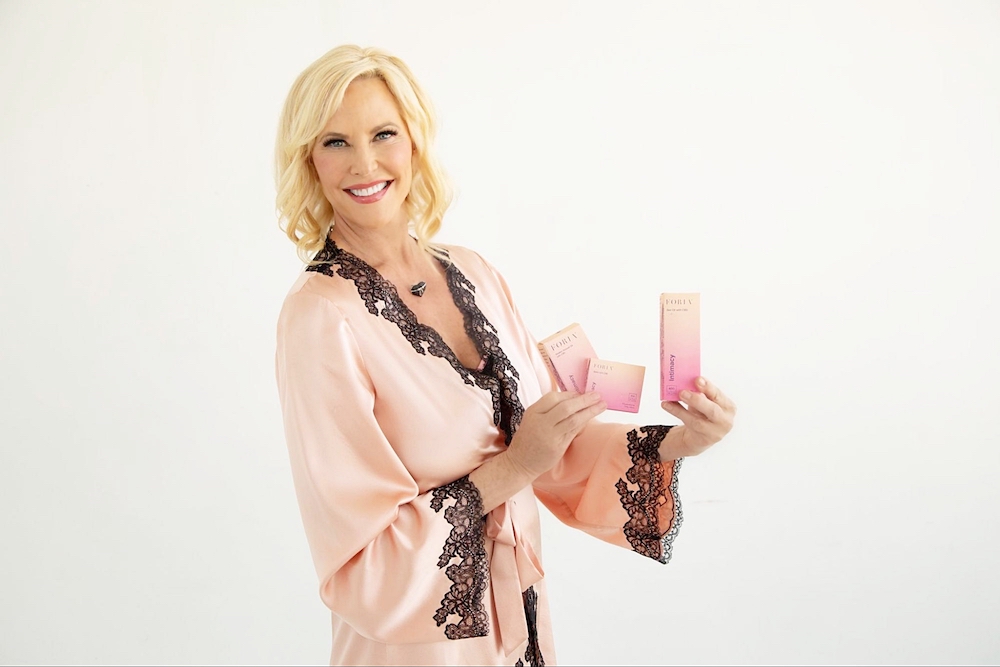 FORIA EUPHORIA
Sometimes we talk. Occasionally, we just enjoy the kinetic and limbic connection.
One of the reasons I LOVE FORIA is that CBD is a phytocannabinoid that stimulates our endocannabinoid system. That is our primary healing pathway.
When I tell you that increasing your Sex Span improves your Health Span, I'm not talking about just intercourse. I'm talking about all the lovely pleasures we can create as partners.
These moments COUNT!
Botanical extracts of violet, calendula, frankincense, and pine create a fragrant, healing, heart-connecting moment buoyed by the CBD that starts your body's pleasure healing virtuous cycle.
We'd all have more intimacy if we could focus on these precious moments of relaxation and stress reduction, not just race to intercourse.
I love having the whole line of FORIA products on my bedside table. Awaken to stimulate my genitals. The Melts are inside my vagina or booty. And the Sex Oil to apply liberally and synergistically on top of any other products.
I have been so excited about a line of botanical oils. I genuinely hope you'll get the whole line and try it yourself. The scents are natural and delicious. Everything is organic and sustainably harvested. There are no fake ingredients. The scent comes from essential oils. These are trusted plant-based formulations that will inspire your intimacy.
Disclaimer: We frequently partner with companies providing products and services featured on our website in an affiliate relationship. We vet the products in advance to ensure they are trusted resources and recommend you research before purchasing. We welcome your feedback and recommendations. If you buy one of the products we recommend or click on one of the links in this article, we may receive a commission. Thank you for supporting us!