Ejaculatory Stories Audio Interview with Miel on Female Liquid Orgasm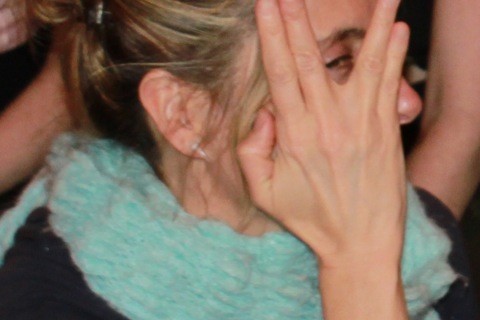 The next two posts are likely to completely CHANGE EVERYTHING you ever thought about female orgasm.
Miel's Ejaculatory Story Complimentary Audio [MP3]

I had the indulgent pleasure of interviewing a group of women who experience female liquid orgasms in a very intimate setting.
The variety of their preferences, experiences and desires was fascinating and diverse.
Now, when you listen to these, don't get depressed if your lover isn't at this point in her sexual life.
These women to whom you'll listen are very open and have a lot of sexual experience.
And you CAN get your woman to this level with a step-by-step plan I'm going to tell you about in two more days.
So just listen, relax and don't worry that you can't have this with your woman. You can.
Here is Miel (which means "honey") as my first guest on "Ejaculatory Stories" that I produced with Tallulah Sulis, creator of Female Liquid Orgasm and Squirt Your Heart Out.
These are the questions I asked Miel:
•    What would you tell a woman, during a cocktail party, are the benefits to you of liquid orgasms?
•    Have long have you been <tongue in cheek> "a known ejaculator?"
•    What are the three biggest reasons you like it? When you desire, when you crave it, when you want it in your life? What is it that's making you want it?
•    When you have ejaculatory orgasms, are you having one, are you having lots? Describe a really good session and how it feels in your body?
•    How is that wet orgasm different than a clitoral orgasm?
•    Outside the bedroom, has it had an impact on you?
•    What is your squirting orgasmic fantasy? What's that next sexy scene that you'd love to have, that you think would open your pussy to a whole new level?
Miel's Ejaculatory Story Complimentary Audio [MP3]
Recommendation: Listen to this TONIGHT because tomorrow I have FIVE more women who will bare their sensual souls tomorrow.
Note: I'm so excited to tell you about the 4 Elements of Seduction from Revive Her Drive that will help your woman feel comfortable trying this too! Be patient.