Monthly Interviews – A Companion Monthly Subscription To The Basic "Revive Her Drive" Course.

Members Only. Each Month You Remain A Member A New Module Will Be Revealed To You. Check Back Each Month To See the Next One.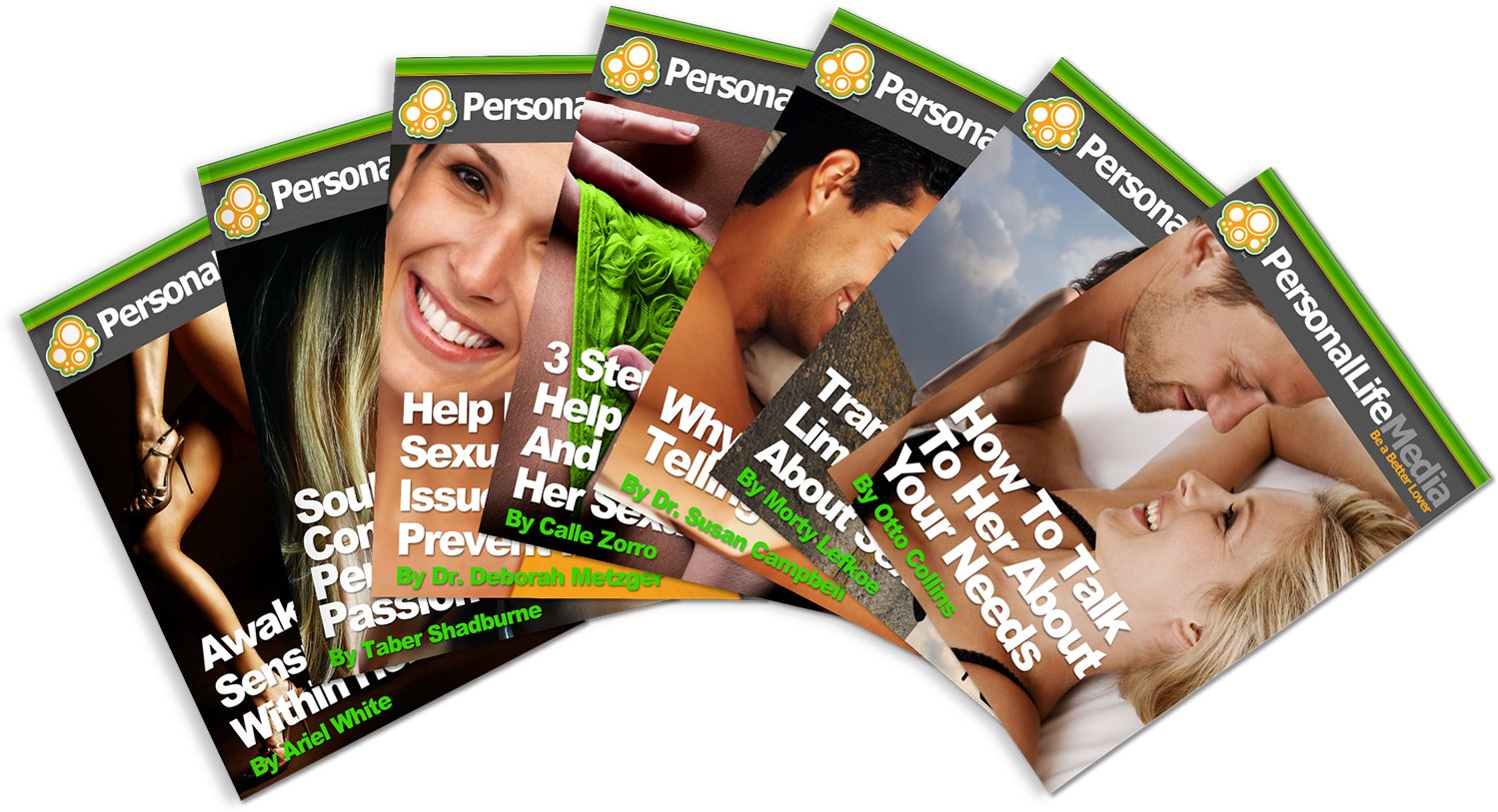 Every month you get more help, more information, more ways to awaken your woman's sexuality and create that passionate relationship you both deserve.
You'll find these conversations are delivered to you with uncannily perfect timing to get the support you need as you slowly open her to her birthright of being a sexy, affectionate, playful woman.
Your monthly subscription ensures you full access to each of these incredibly candid, valuable, spot-on dialogues full of actionable ideas you can use immediately.
Month #1
"Trust, Honesty and Listening" A Dialog with Otto Collins
How to talk to her about your needs while protecting yourself from drama, stonewalling or anger. The road to ruin is paved with eggshells. The truth is juicy, intimate and forges bonds that a deep and lasting. Learn how to tell the truth in your relationship in a way that is positively received.
Month #2
"Identifying and Changing Her Limiting Beliefs About Sex" with Morty Lefkoe
Is it time to update what she believes to 21st Century conscious, open, sexually positive thinking? Learn how you can help your woman overcome negative family programming, societal guilt, religious shame and other limiting beliefs about sex.
Month #3
"3 Steps To Help Your Wife Access And Express Her Sexuality" with Calle Zorro.
Turn the tables and watch as your wife magically begins to pursue YOU with these simple techniques that leverage natural human behavior. Find out how to dismantle her non-sexual perspective and to plant the seeds of sexual expression so she blossoms into the woman of your dreams.
Month #4
"How You Can Support Her In Fixing Sexual Health Issues That Prevent Intimacy" with Dr. Deborah Metzger
Low libido, menopause, endometriosis, vaginal pain, hysterectomy, inability to orgasm, low blood pressure, chronic pain and even semen allergies can all be cured or managed so that health problems no longer stand in the way of your sensual intimacy. Dr. Deb reveals all the cures and gives guys hope that it's possible to overcome these body-based issues and get to fabulous lovemaking.
Month #4 – Dr. Deborah Metzger
Month #5
"Cultivating Desire In A Relationship" with Deborah Anapol, PhD
Deborah Anapol is an author and PhD in clinical psychology who focuses on relationship coaching from a Western Tantra perspective. Do you want to feel more LOVE and DESIRE in your life, both in your own body and from your partner? In this dialog, Deborah explains what desire is, where it comes from and how you can cultivate more desire in yourself and in your partner. She also shares how you can cultivate more love in your life through the Law of Truth, the Law of Forgiveness and the Law of Unity.
Month #5 – Deborah Anapol, PhD
Month #6
"Awakening The Sensual Goddess Within Your Woman" with Ariel White
Ariel White joins Susan with specific, actionable steps you can take to awaken your woman's sensuality. Ariel runs Sex Goddess Boot Camps for women to find their desire and sexuality and we discuss Holding Space, Tending Your Inner Sexiness, Highly Sensual Touch Sessions, Self Nurturing Support, Body Mapping Practices, Connected Breathing and Yoni Dolls.
Month #7
"Advanced Intercourse Techniques That Allow Her To More Fully Enjoy Lovemaking" with Billy Sunday Mars and Dr. Patricia Taylor
Six months in to Revive Her Drive, you are likely getting more opportunities to actually make love to your woman. In order not to fall back into the groove that wasn't working for you when you started your journey of revival – and to make sure she really enjoys herself when you make love to her – I've enlisted the aid of two of my most trusted resources specifically on the subject of coitus. This will up your game more than anything else you've likely ever heard, because you're getting complete game plans from both and insider's secrets Patti and Billy seldom share from their own repertoire of advanced skills.
Month #7 – Billy Sunday Mars and Dr. Patricia Taylor
Month #8
"Soulful Communication Is The Path To Perpetual Passion" with Taber Shadburne
By the seventh month of escalating your lady from romance to sensuality, you are likely coming up against some challenges because you are not yet being completely truthful about your needs. Walking on eggshells is a hard habit to break. Are you still supporting a fake veneer to cover up your desire?
Because her awareness and desires have probably changed as you've been giving her the attention she craves, it's likely time for a "come to Jesus," a "heart to heart," it's time for the truth to come out so you can move from frustration to new beginnings to deep, juicy, truthful passion that keeps getting better.
Wipe the slate clean. Get honest with each other. And your relationship will become so INTERESTING, so EXCITING that the passion will ignite.
There is no returning to bull, self-lies, the facade you are faking once you invoke mutual truth-telling. And there is a formula for getting started in this interview with Taber Shadburne, the world's leading expert in relationship honesty.
Month #9
"Real Intimacy: Why Truth Telling Is Sexy" with Dr. Susan Campbell
Dr. Susan Campbell is a relationship expert who teaches couples how to communicate honestly about their needs. After listening to Taber tell you how truth-telling ignites your intimacy, you may be stumbling a little as you practice sharing your truths.
Let Susan Campbell help you understand how to navigate when your buttons get pushed.
Discover the art of asking for feedback. Learn how to repeat back what you've heard your partner say to clarify communication. Learn how to become a truly active listener. And most importantly, find out how to manage your discomfort when you get "truth" that hurts.
The hottest, most passionate relationships are those where everything is on the table for discussion. And it really helps to have these coping strategies that Susan teaches.
Ready to get real?
Month #10
"Transforming Your Beliefs: Unleashing Your Magnificence" with Lion Goodman
Lion Goodman is a transformational coach, author, workshop leader and my friend. He sits at the nexus of psychology, philosophy and self-development both in ancient wisdom practices and modern scientific approaches. On this module, we get deeper into transforming your limiting beliefs with his "BeliefCloset" technique. We also discuss his new book, Creating on Purpose, which uses the chakra energy system to create what you want out of life. Don't poo poo this module as being too woo woo for you, either. This is some of the best and most actionable advice I've EVER recorded. Don't miss Lion and I describing a hug you can give your lady that will deepen your intimacy, perhaps more than anything you've ever done to her. It's all about getting that nurturing security we all desperately crave and need. Learn how. Listen now.
Month #11
"The 3 Biggest Undeveloped or Immature Areas of Your Life as a Modern Man" with Michael Gelbart
Michael Gelbart leads Men's Groups that support each other in maturing key areas that, if not addressed, deepen ones sense of isolation and "alone-ness." The three areas are 1) Connected Intimacy; 2) Transparency and Vulnerability and 3) Intentional Presence. Listen now to learn how you can create more security for yourself and then for those with whom you are intimate.
Month #12
"Reconnecting To Your Orgastic Potency" with Michele T. Newmark, Phd
Michele T. Newmark is a Reichian Therapist who helps people remove the emotional body armor they took on during painful life moments to protect themselves. It could be that you and your partner have been affected by things that happened in your childhood that you've been carrying in your body… Situations so upsetting that you tightened your muscles and shut your feelings down to prevent emotional pain. Discover how you can remove this armor and begin to feel more pleasure and sensation again and return yourself to your orgastic potency.
Month #12 – Michele T. Newmark, Phd
Month #13
"Free Your Wife's Yoni" with Lawrence Lanoff of Soul Light
I've yet to meet a woman who doesn't have an inner slut that's just dying to get out.
We all… and I do mean ALL… have that animalistic side. Sadly, a lot of women have never been given permission to be as lusty and sex-crazed as they already are in their fantasies. This module gives you FIVE SIMPLE WAYS to give her permission to want what she really wants: mind-blowing sex.
Month #13 – Lawrence Lanoff of Soul Light
Month #14
"Her Responsibilities For A Passionate Marriage" with Dr. Lori Buckley

This module will give you a whole new framework for how to improve your sex life. Not just how to "fix it" but how to take charge and, at the same time, get her to soften and open to a more intimate, juicy connection. You've tried being helpful, you've tried changing her, you've argued and pleaded and jumped through hoops and yet you're still not getting what you want. You can turn all that around by showing her what she's missing.
Month #15
"Your Wife's Emotional Perspective on Sex" with Iris Benrubi M.A.
Whether or not they admit it, women tend to expect that long-term relationships are—by their very nature—more about tending the hearth than tending the flames of a man's desire.  A man, on the other hand, tends to expect his woman to understand that his physical needs are a big part of why he's in the relationship in the first place. In this module, you'll gain SIX KEY INSIGHTS to close the gap between her expectations and yours.
Month #16
"Keys To A Sensual Relationship" with Dr. Christy Wise

Women fake orgasm. It's a simple fact. Guys often can't tell she's faking it and wouldn't know what to do about it anyway. This module will blast both of you wide open by showing you another way to handle the issue of "faking it" that will not only bring you closer together but make you hot for each other like never before.
Month #17
"Provoke Orgasm Easily" with Dr. Patti Britton
Sure, you can bring chocolate covered strawberries to get her in the mood. You can stock up on the Top 10 Aphrodisiacs for women, feed her oysters or almonds, avocado or bananas. OR, you can listen to this new module with Dr. Patti Britton and learn communication skills and sex-techniques that are for more powerful than Spanish Fly.
Month #18
"Lovers Games For Sensual Awakening" with Ellen Eatough
You want your woman to be sexually alive. Uninhibited. Adventurous. Ravenous. Even insatiable when it comes to making love. You want her to feel totally free to express herself sexually. You want her turned on and hot for sex. In this module, you will gain SIX KEY INSIGHTS known only to the best lovers in the world. Brace yourself: you're about to discover how to turn your penis into her "magic wand."
Month #19
"Where Is Your Power, Man?" with Christian Pedersen
Christian Pedersen is a relationship specialist and certified life coach. He has led over 50 relationship training sessions for hundreds of singles and couples on the issues of relationship, communication, intimacy, sexuality, dating, law of attraction, and personal transformation. In this module, we talk about his triangular thought process for masculinity, as well as How To Find Your Power As A Man and more..
 Month #19 – Christian Pedersen
Month #20
"How To Be The Man She Wants To Have Sex With" – Jim Benson
Jim Benson is a men's sex coach, tantra teacher, and creator of the Multi-Orgasmic Lover for Men program. He's been helping men all over the US and Europe to last longer, have more pleasure in the bedroom, and give women incredible orgasms.
Month #21
"Now She's Hunting You Down For Sex." – Bez Stone
Bez Stone is a Stanford-educated writer, certified life and relationship coach, and an authority figure in the women's sex and sexuality space. In this module, we're going to talk about the Sexual Mechanics Of Women's Arousal, Desire, And Satisfaction, and much much more…
Month #22
"What She Wants Sexually… And What's Stopping Her From Having It?" (shhh…) – Ashley Apple
Ashley Apple is a sex educator, and owner of a company called Yoni Temple. She organizes weekly events to help women live in their sexual potential. In this module, we're going to talk about What Women Want Sexually (And What's Stopping Them From Getting It) and more…
Month #23 – Coming Soon