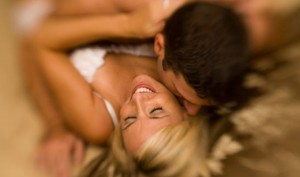 I'm hot and married (a true MILF). I live a wild, sexy life with tons of freedom to pursue my sexuality. This blog is an outpouring of my shenanigans, my beliefs and my opinions.
I want to help you (re)discover your sexuality and have incredible, juicy sex with your lover, woman, wife, girlfriend or all of the above.
So I share my life as a way of inspiring you to pursue what turns you on.
If I can do it, YOU can do it!
On this blog, I bring you the best of my personal stories, my sex workshop experiences, online courses I have taken, product reviews of stuff I dig, sexy news, sultry videos, silly stuff and best of all, my personal stories about the great sex I have, the crazy sex parties I go to, and the things I love about sex.
I bare it all and share it all with you.
So if you sign up below for my mailing list below, you won't miss a single post and you'll gain

access to my private blog posts

I don't publish except for my email followers.
(There's always a one-click unsubscribe on every email, so if it's too racy for ya', you can always opt-out immediately, at any time.)