The Part Of A Man's Body That Turns Women On Most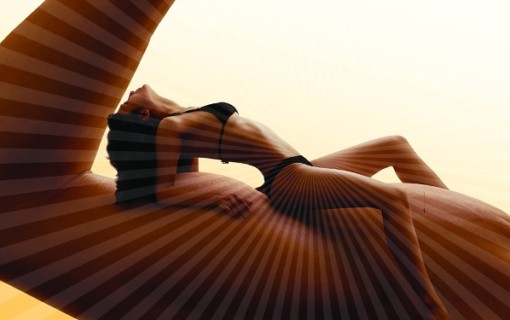 You might be an "ass man" or a "boob guy," but the other day Tallulah, Susan and I were comparing what part of a guy's anatomy we get most turned on by….
One of us melts like soft serve ice cream from a guy with beefy biceps.
The other is a butt-girl — she likes to hang on to hard thighs and glutes.
One of us gets off on pecs and shoulders so brawny they're like love pillows for our head while we make out for hours.
But the single most important "hard body" feature is a flat stomach.
A guy with belly fat is not as desirable a lover.
Sure, you can be the most ambitious, loving man in the world, but if you want to be more attractive to your woman, lose the belly fat.
Let's talk about the best way to get STARTED working out if you've never worked out before, or if you haven't been to the gym in years.
A lot of people get intimidated when they first start working out, because they think they have to spend hours in the gym and do all the complex exercises they see the "gym rats" doing. But the truth is, you can get started getting in shape with just a few simple bodyweight exercises you can do at home with no equipment.

If your main motivation for working out is to attract women, here's what I'd recommend…

The single most important way you can improve your body to become more attractive to women is to lose your belly fat. Even if aren't motivated enough to get six pack abs, it will make a big difference to women if you can at least get a flat stomach.
The best way to start losing your belly fat is to start doing a few minutes of cardio each day. Check out this video if you want to copy the workout plan and eating system my friend Mike Chang used to go from a skinny Asian guy to a man I cannot keep my eyes off.
If you promised yourself THIS was the year to get in shape, click the link and check out.
Stop Watching TV and Trim Your Flab Now
With love,
Sloane Fox
Learn more how to seduce women, download our FREE eBook below!