The Blow Job Secret [Oral Story #1]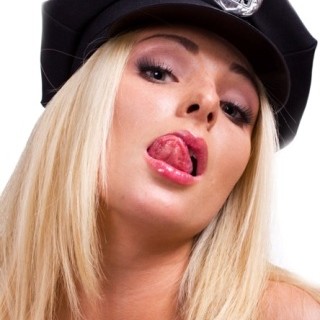 Do you want more blow jobs in the next month than you've gotten in your life?
Here's a quick story called "The Blow Job Secret."
Margo is a perky little blonde who oozes sex appeal and liquid sunshine. She's barely 5' tall and has the kind of body that you just want to grab and run your hands all over… She feels good! Soft and voluptuous and very healthy.
Margo, at 52 still has a powerful sexual appetite and a number of lovers.
She was my yoga teacher and quickly became my friend because I admired her sex-positive approach to life. I was just blossoming sexually myself in my late forties and I loved hearing all the juicy details about her various lovers, threesomes with other women, all kinds of different ways she would orgasm.
She opened up a whole new world of possibility for me regarding blow jobs.
One day on a hike, we were talking about our favorite topic: Sex. As we were trudging along in the sunshine she dropped a bomb…
Margo shared 

a SECRET about oral sex

 with me that was the pivotal moment I became hungry to gobble, lick and suckle my man's member.
Before she told me this secret, I wasn't giving my husband any oral sex. We had been married for so long that it had just fallen by the wayside. After she revealed The Blow Job Secret it instantly opened me to a world of oral pleasure I didn't even know existed.
In that one moment I veered down a path that has given my husband and I more pleasure, more ease, and more joy in our sex life… And hours upon hours of knee buckling fellatio that is as good for me as it is for him.
Margo's secret transformed me instantly from a woman who had only given my husband blow jobs because I "should," to a wife who felt cheated out of pleasure if I didn't get to have him in my mouth every time we make love.
Many days I just tell him to stop and whip down his pants so I can drop to my knees and lap and suckle him for my own enjoyment.
And you can have this too.
Fellatio Secret Triggers Feminine Instinct To Suck You. <=== Get In On The Secret [Click Now] Limited Offer
If you love to eat a woman, you know how you can get lost in it, right? Well over the last few years since Margo told me The Blow Job Secret, we've had so much oral sex we made a whole list of Blow Job Sex Positions that let me comfortably suck him as long as I want.
I finally sat down this summer and captured The Blow Job Secret in a Special Report. I got it ready just in time for you to spend this long weekend luxuriating in oral pleasure.
You men tell me that getting more blow jobs is your #1 desire. And now you can…
Fulfill Your Oral Desires!
I made this Special Report an immediate download any guy can afford. And because you're on my list, I've slashed the price by 60% and added three extra bonus Reports totaling over $100.  You gotta go see the titles of the Bonus Reports. OMG! 🙂
The Bonus Reports will show you how far you can go with oral pleasuring — further than anything you can find on the Internet, in technique books, and definitely not in porn — because if you don't know what it's like in the outer limits, how can you lead her there?